Nexus Fabric Modules
Posted on Jan 23, 2020
(0)
Nexus Fabric Modules
Fabric Modules are like backplane of nexus Switches, when all the Line cards, Supervisor are inserted to nexus Chassis, then all line cards and supervisor modules are connected to each other via fabric Module. Traffic between Ingress and egress line card must pass through Fabric modules.
Fabric Module are like Meeting point of all line cards and supervisor modules.
Nexus 7000 Supported fabric Modules are given below:

Below is the detailed description of Nexus 7700 supported fabric Module and its BW capacities.

Below is the detailed connection details of Nexus 7000 fabric Module. Where each module is connected to each fabric module via two traces and each supervisor is connected to fabric module via one trace.


Nexus 7000 Fabric Module System Calculation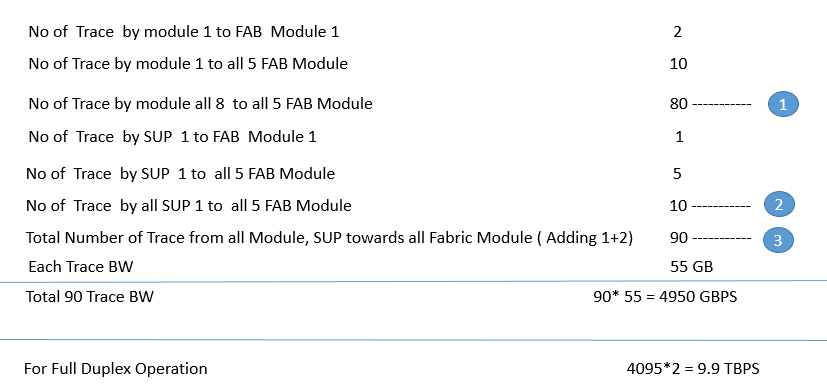 Three stage for Fabric Modules Nexus 7000 is given below:
Here the traffic enter at (stage-1) then go to fabric module (stage -2) and the go to egress module (stage -3)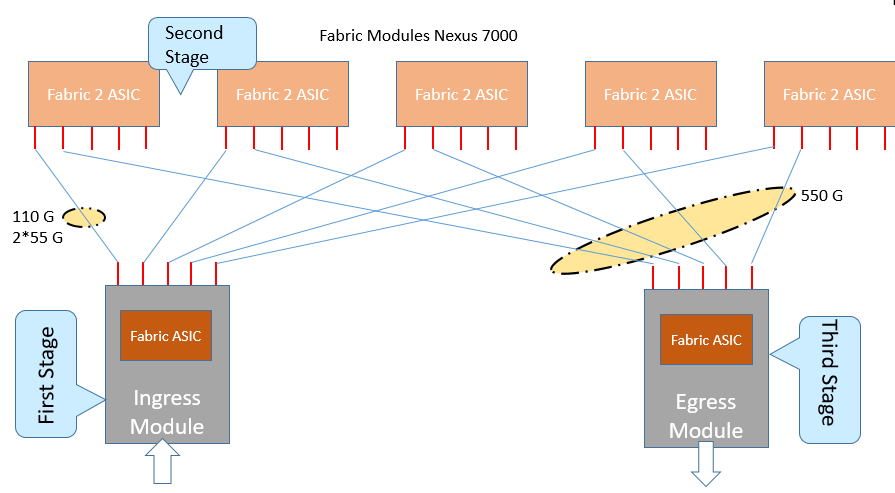 Now we can also see the Fabric model internal connection on nexus 7004 Chassis. In fabric ASIC is present in Supervisor engine and each line cards are connected to each supervisor with 2 Fabric channel of 55 GB each. ---