NSX
Posted on Nov 16, 2019
(0)
NSX
NSX is the VMWare SSDC platform which provides the next generation Datacenter flavor to legacy Datacenter. In this VMWARE NSX Training course you will learn what NSX is and what its benefits are. In this VMWARE NSX Training course will teach you packet flow for each topic along with good pictorial representation of it.
From this course you will not only learn the basic concepts but it will also enables you to learn all advance concepts of NSX like Microsegmentation, vRNI, vRA etc. This course will helps you to prepare for DCV-NV or VCIX-NX exam.
Course Pedagogy:
The Course Pedagogy will help you to learn the following concepts on VMware NSX.
Introduction of NSX and its requirement
NSX Architecture & NSX Manager

NSX Controller and its Architecture

NSX logical Switches and Its traffic flow
NSX logical Router and its traffic flow
NSX Edge service gateway, its Architecture & Packet flow
How L2 Extension is done via NSX
How L3 Connection is done between Virtual and physical workloads
Introduction to NSX Routing protocols and its working
How VPN services works on NSX
NSX Network & Security services concepts in detail
NSX distributed Firewall and its Architecture
NSX Security services
NSX Overview
NSX is the SDN solution that deliver network security services to virtual workloads without any restriction. NSX is the programmable model which reproduce complex network and security services in a matter of seconds to minutes.
NEX provides following benefits:
Data Center Automation: NSX speed ups the network provisioning, It also enforce the network and security policies. It helps in streamline the DMZ zones.

Self Service Enterprise network: NSX helps quick deployment of test, development and production environment with quick provisions of applications.

Multi-tenant Clouds: NSX helps in provisioning of automated tenants network. NSX helps in optimal utilization of hardware among various Tenants.
There are two version of NSX which VMWARE Provides:
NSX-V (NSX for vSphere): It supports hypervisors running ESXi.

NSX-MH (NSX for Multi-Hypervisor): It supports multiple hypervisors including ESXi, XEN-Servers, Hyper-V.
NSX requires vSphere environment with vCenter to coordinate changes, deploying, configuring and removing NSX components and services.
Let's see an example where you can see that network services are being provide by routers which is acting as default gateway for servers.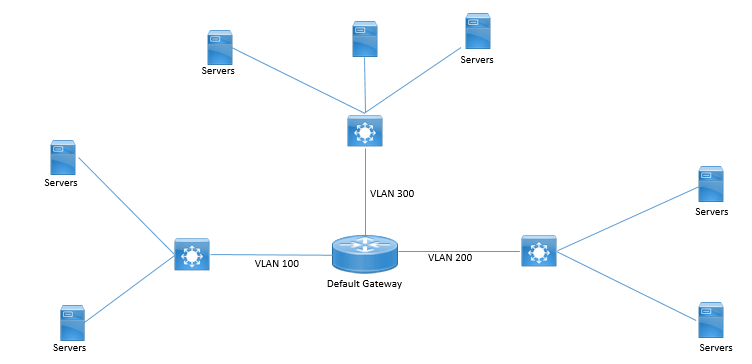 Now if you want to provide same routing and switching services via NSX, it can be referred as network functions which NSX virtualize and then these services are available to virtual workloads.
When Network Services are virtualizes and is not dependent on hardware it is called as Network function virtualization (NFV). Below figure shows how NSX provide routing and switching services to virtual workloads.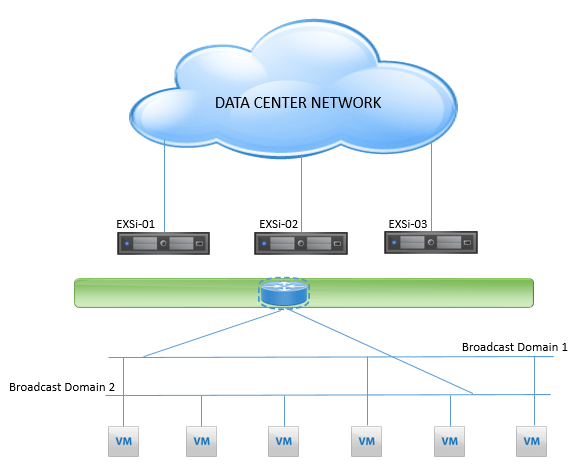 The Following List shows with components of NSX provides which Services.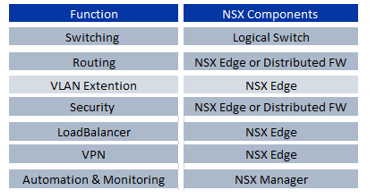 Note: ( Refer before Purchase )
We don't offer Any Hands-On labs for practice in this course.
Lab discussed here contains different Scenerios, task & Its recorded Solutions.
Content of each page is 30-40% visible for Customer verification about content.
Before any purchase , verify content then proceed,VLT is in progress,No refund Policy.
For More Detail : Mail dclessons@dclessons.com , FAQ & TC page.
We can offer VMWare Cloud lab access for practice in this course for all labs mentioned. Mails us for Access Request.
---