Aruba Solutions
Posted on Nov 16, 2019
(0)
Aruba Products & Solutions
In this Aruba Production & Solution, we are going to provide a detail deep dive of all Aruba solution used for WiFi connectivity along with SD-Branch Solutions.
By reading this course, you will learn what are best the use-case to use Aruba Wireless Solution along with Aruba products capabilities, How to positions Aruba Solution and Where to Position Aruba Products and solutions.
Course Pedagogy
The Course Pedagogy will help you to learn the following concepts on Aruba Products & Solutions in details.
Aruba Wireless Solutions

Aruba Switching Solutions

Aruba Network Management

Aruba Location Services

Aruba Security Solutions

Aruba SD-Branch Solutions
Aruba uses Architecture approach to provide best user experience with its industry best wireless solution by defining micro-policy based on Context.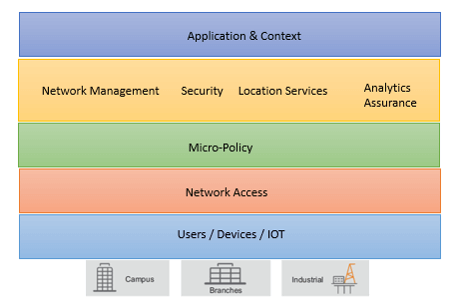 With its Intelligent Wireless Solution , Aruba able to track who is doing what , which application is running in which device and where the location of user who is accessing the application.
Aruba Provides software platform for Network Management, Security, Location Services, Analytics & Assurance. Aruba Products can be installed on on-Premises or managed in cloud.
Aruba Products & Solution can be Automated and Orchestrated to provide better business outcomes and good personalized experience for users, Aruba Products use AI to make policy enforcement, Provisioning, Monitoring and troubleshooting very easy.
Aruba Architecture consists of Aruba Experience Edge Platform which has been very well described in below figure.

Note: ( Refer before Purchase )
We don't offer Any Hands-On labs for practice in this course..
Content of each page is 30-40% visible for Customer verification about content.
Before any purchase , verify content then proceed,VLT is in progress,No refund Policy.
For More Detail : Mail dclessons@dclessons.com , FAQ & TC page.
---