VRF Network Configuration
Posted on Jan 24, 2020
(0)
VRF Network Configuration
VRF segments the data plane traffic within or between tenants. When traffic is routed, VRF id is mentioned in VNID field and is necessary for bridge domain to be instantiated. VRF provides the separation of routing instances.
A tenant can have multiple VRF or the tenant can also use the VRF from the Common Tenant.

One or more BD can be associated to a VRF.

There must be no Overlapping Subnets/IP address within VRF.
When any subnet is configured under particular bridge domain and which is under VRF, we can set the scope of the subnet and its subnet mask for the network to be private, public (Advertised Externally), or shared.
Private to VRF means that the subnet will not be advertised externally (outside of the VRF).
Advertised externally means that subnet will be flagged for advertising through a routing protocol to an external device.
Shared between VRFs is similar to advertising externally, but is kept within the fabric.
LAB:
In this LAB we will configure the VRF Dclessons_VRF1 under tenant DCLessons.
Physical Topology: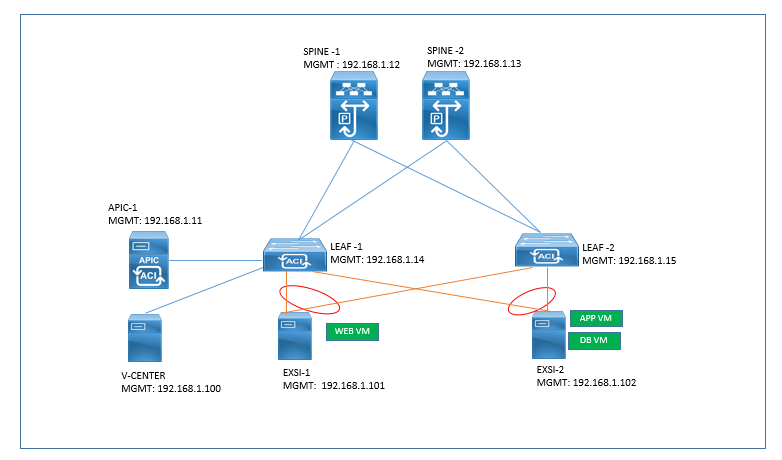 Logical Topology:
---