ACI Configure Tenant VRF & Bridge Domain
Posted on Jan 24, 2020
(0)
LAB: ACI Configure Tenant VRF & Bridge Domain
Topology: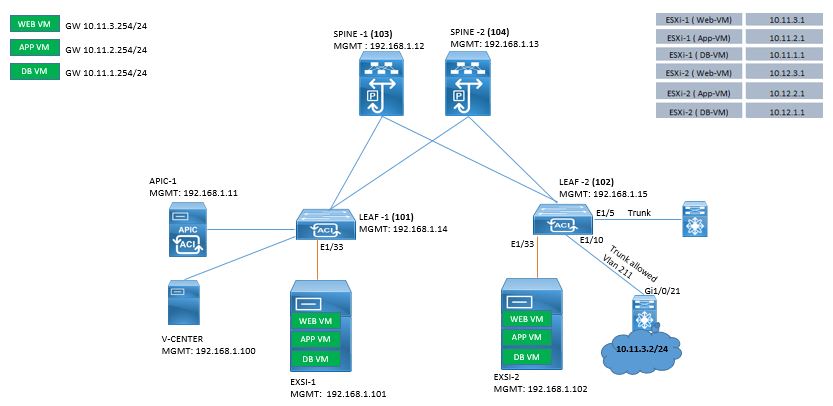 TASK: Follow the below following task to complete the ACI initial Configuration.
TASK1: Configure ACI to configure Given Items:
Tenant: DCLessons

VRF: DCLessons_VRF

Bridge Domain: DCLessons_BD under VRF DCLessons_VRF

Subnets with in BD DCLessons_BD with Scope Private to VRF 10.11.1.254/24,10.11.2.254/24 10.11.3.254/24.
Solution:
Task 1: Create a Tenant:
Go to Tenants | click Add Tenant. In Create Tenant wizard provide Tenant name DCLessons and leave all other option as it is.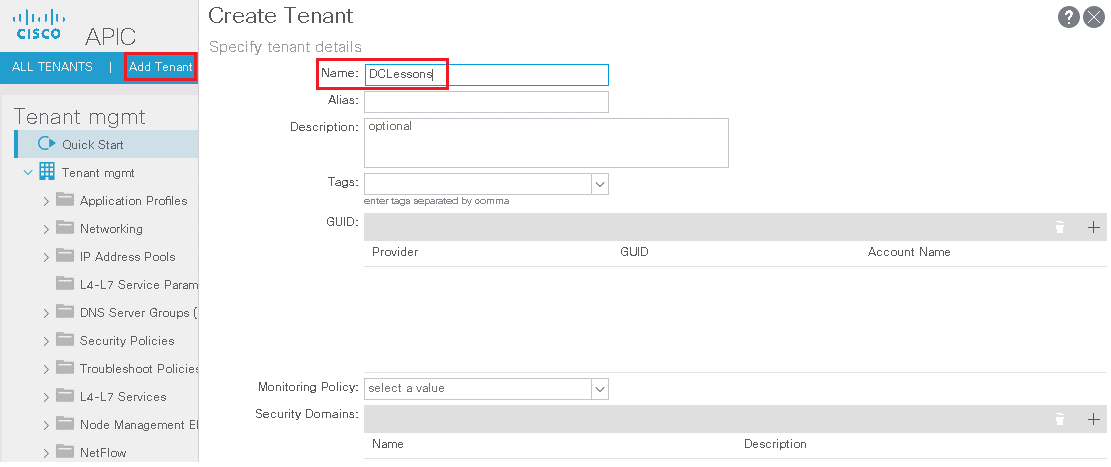 Click the SUBMIT button to complete the Create Tenant wizard.
Note: There are three pre-existing Tenants available by default in ACI. They are common, infra and mgmt.
Common: This Tenants contains pre-defined polices that are very much used in all other Tenants, such as LB, Firewalls, Layer4-layer 7 Services etc.
Infra: This Tenant contains policies which help in operation of infrastructure resources example VXLAN Overlay. This Tenant also help fabric provider to deploy resources to one or more user Tenants.
Mgmt: This Tenant contains policies which is very much used for fabric management like in-band or out-of-band configuration. This Tenant contains OOB management address spaces which is very much used to configure mgmt. port of ACI fabric switches. ---