ACI Terminology
Posted on Jan 24, 2020
(0)
ACI Terminology
In this topic we will briefly learn about the ACI terminology which are widely used and who figure is also described.
Tenant – A Tenant is defined as a separate unit like customer, BU, groups etc and it also separates traffic, admin, visibility, etc..
VRF– A VRF is helps in separation of routing instances and administration.
Bridge Domain(BD) – Bridge Domain is the container for subnets it is not a VLAN and can be used to define an L2 boundary
Subnet– IP addresses within a given Bridge Domain; must be unique within their associated L3 VRF.
Contract– It represent policies between EPGs; it is a contract though which two or more EPG talk to each other wih in VRF or between different VRF. Contract is "provided"by one EPG and "consumed"by another.
End-Point Group(EPG)– Container for objects requiring the same policy treatment (i.e. app tiers or services)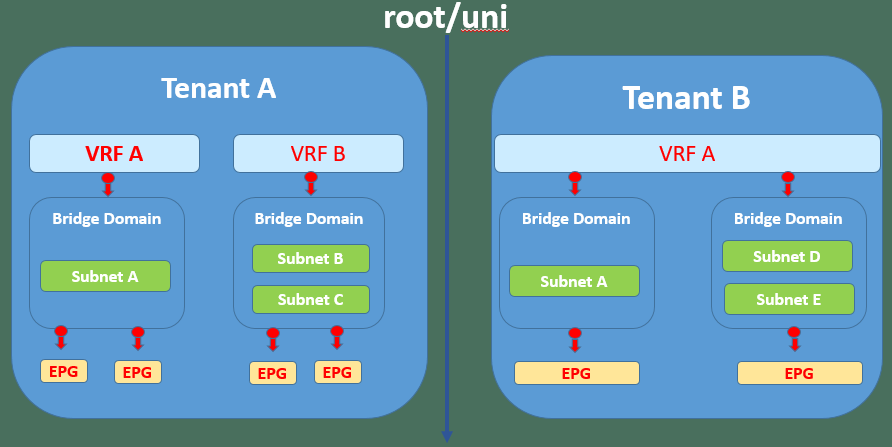 ---