vEdge BringUP by ZTP Process
Posted on Jan 27, 2020
(0)
vEdge BringUP by ZTP Process
Task: Perform the Following task based on the information given below.

Once these Templates are configured on vManage, Simulate the ZTP by attaching this Centralized template to BR2-vEDGE1 Router.

Enable the Shut down the WAN interface and configure the vEdge Host name by console "BR2-vEDGE1

Check the Rollback configuration to note latest configuration index for backup.
For CSV file use following Values: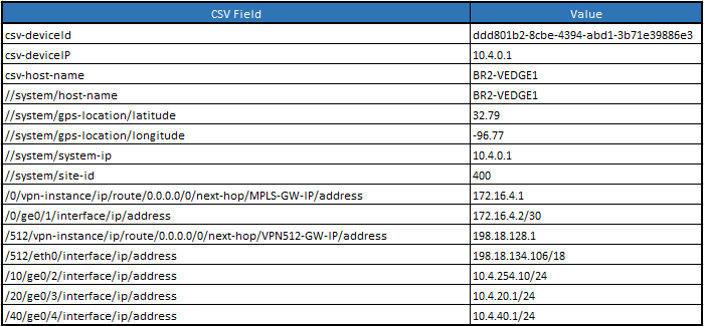 Topology: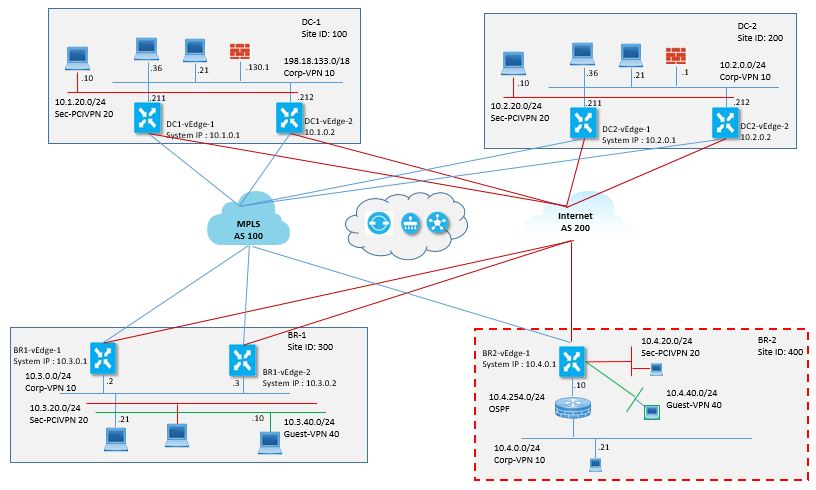 Solution:
Access the BR2-Edge1 via Console and bring the device UP. Configure its Host name and run the rollback configuration to see the latest configuration.
But Before ZTP starts lets access the vEdge and verify the configuration:
vedge# sh run
system
host-name vedge
admin-tech-on-failure
no route-consistency-check
vbond ztp.viptela.com
aaa
auth-order local radius tacacs
usergroup basic
task system read write
task interface read write
!
usergroup netadmin
!
usergroup operator
task system read
task interface read
task policy read
task routing read
task security read
!
user admin
password $6$siwKBQ==$wT2lUa9BSreDPI6gB8sl4E6PAJoVXgMbgv/whJ8F1C6sWdRazdxorYYTLrL6syiG6qnLABTnrE96HJiKF6QRq1
!
!
logging
disk
enable
!
!
!
bfd app-route poll-interval 5000
omp
no shutdown
ecmp-limit 8
graceful-restart
advertise connected
advertise static
!
security
ipsec
authentication-type sha1-hmac ah-sha1-hmac
!
!
snmp
no shutdown
view public
oid 1.3.6.1
!
!
banner
login "Cisco SD-WAN/Viptela dCloud Demo V2"
!
vpn 0
interface ge0/0
ip dhcp-client
tunnel-interface
encapsulation ipsec
no allow-service bgp
allow-service dhcp
allow-service dns
allow-service icmp
no allow-service sshd
no allow-service netconf
allow-service ntp
no allow-service ospf
allow-service stun
!
shutdown
!
!
vpn 512
interface eth0
ip address 198.18.134.106/18
no shutdown
!
ip route 0.0.0.0/0 198.18.128.1
!
vedge#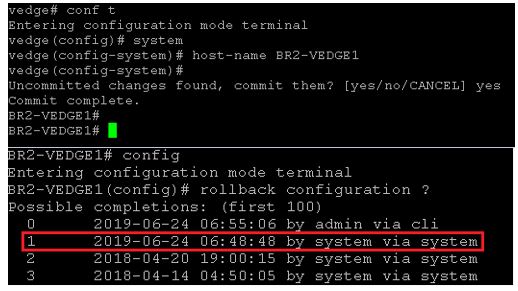 Now we will start configuring the feature and then device template.
Go to Configuration | template | Feature | Add Template | Select System | vEdge Cloud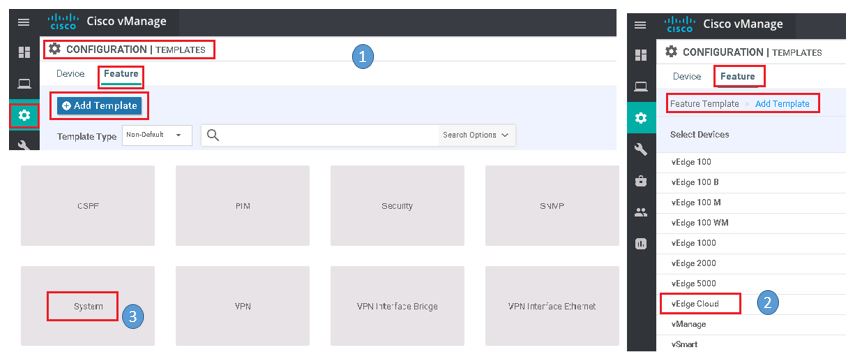 Fill the following details as per figure shown: ---