vEdge BringUP by Manual Process
Posted on Jan 27, 2020
(0)
vEdge BringUP by Manual Process
Task: Perform the Following task based on the information given below.
Decommission the vEdge Router

Generate the Bootstrap Configuration of New vEdge BR2 router

Access the vEdge BR2 on Console and manually configure vEdge with OTP and Chassis

Enable VPN0 Gi0/0 interface

Configure the vEdge With Following:

System-IP: 10.4.0.1

Site-Id: 400

vBond: 198.18.1.11

organization-name: "Cisco Sy1 – 19968"

Attach the Branch2-type device Template configured in Last section to configure full vEdge Route
Topology: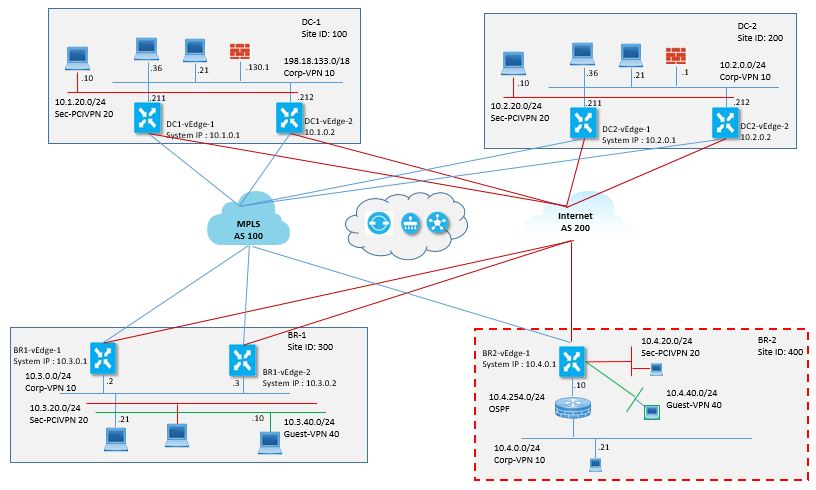 Solution:
Once the Rollback configuration is done in last lab, Now go to vManage | Configuration | Devices | BR2-VEDGE1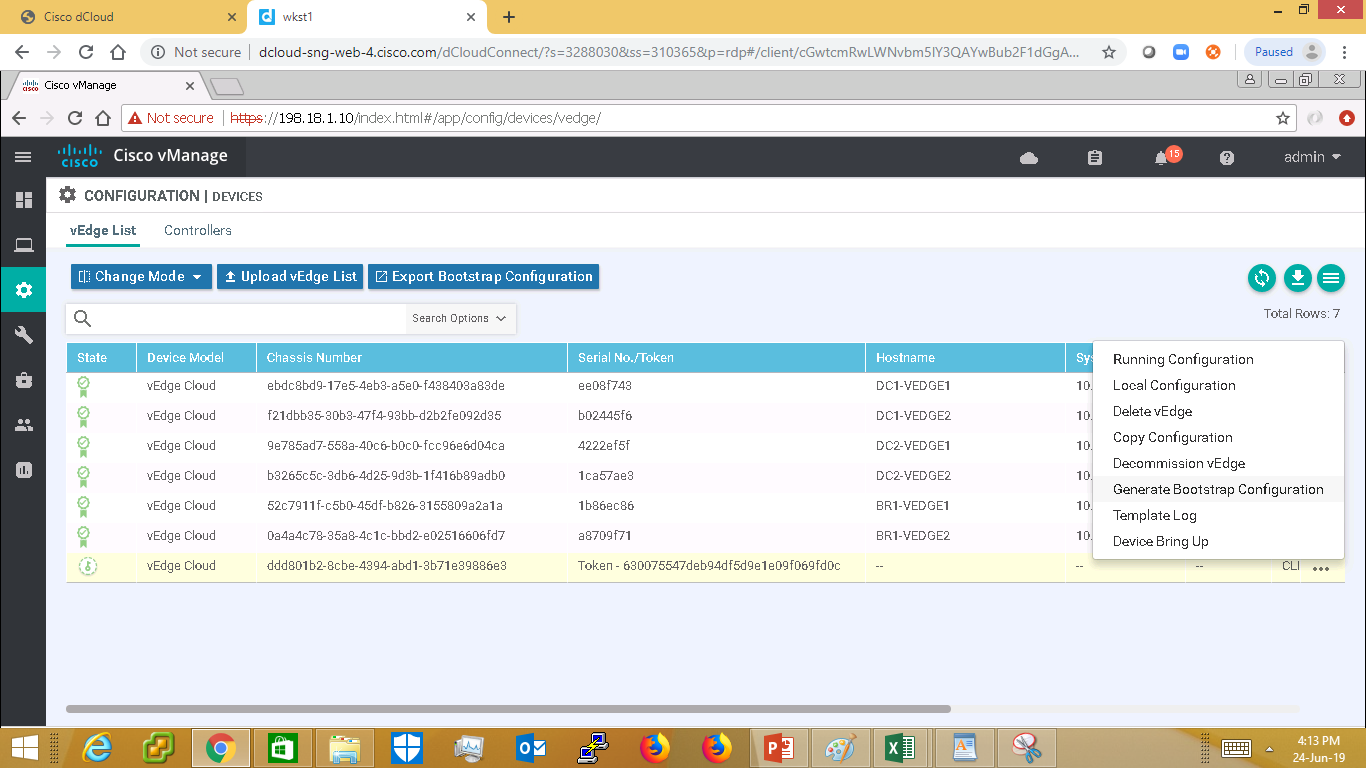 Go to right side three dots and select the decommission vEdge and select | Confirm
Now on same three dots, select the Generate Bootstrap Configuration and select the Cloud-init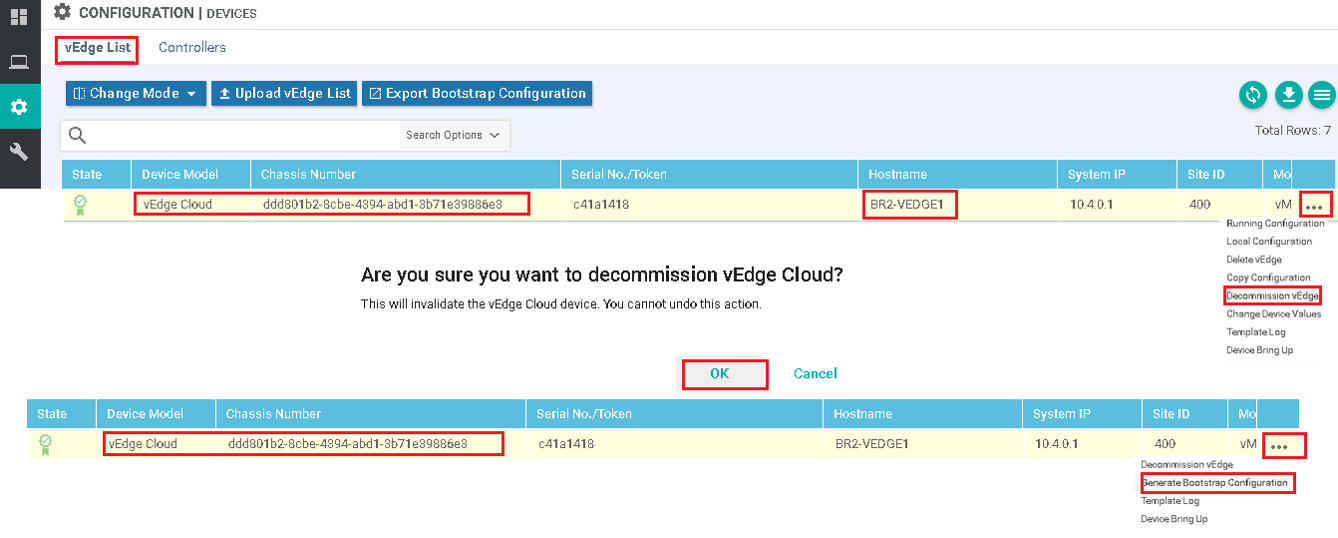 Now Copy the Bootstrap Configuration and login to vEdge and manually configure the vEdge via OTP and Chassis Number and configure the vEdge on CLI with information provided in task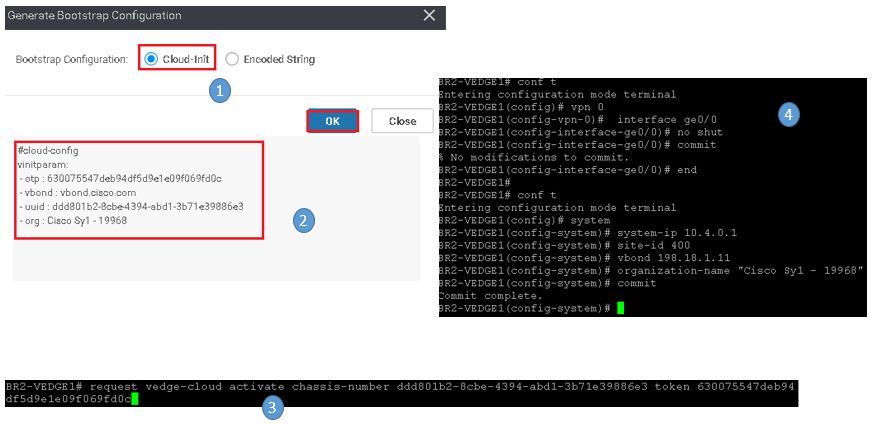 Once above task is done, you can confirm that the vEdge is now connected to vManage and vBond controllers by following commands: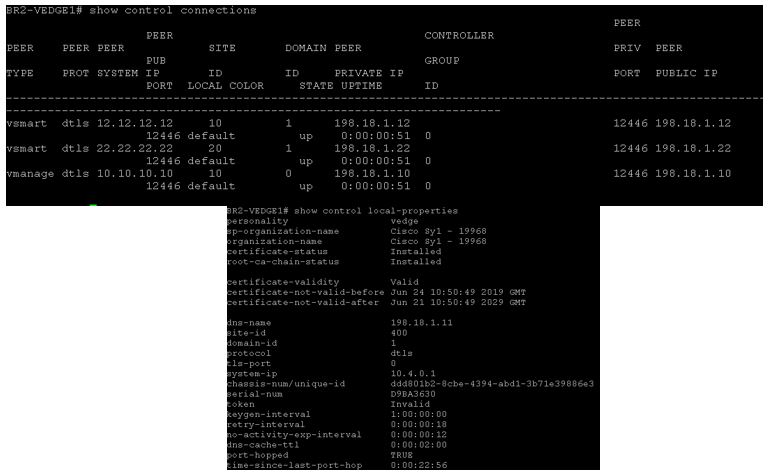 Now Attach the Branch2-Type template configured on last lab to this vEdge router and also provision the vEdge by CSV file as same way we did in last lab and once the template is attached, the vManage will show success.

Verify the Branch2 Connectivity:
On vManage | Monitor | Network | Select BR2-VEDGE1 | Control Connection
Now Validate control connections are established to vSmart and vManage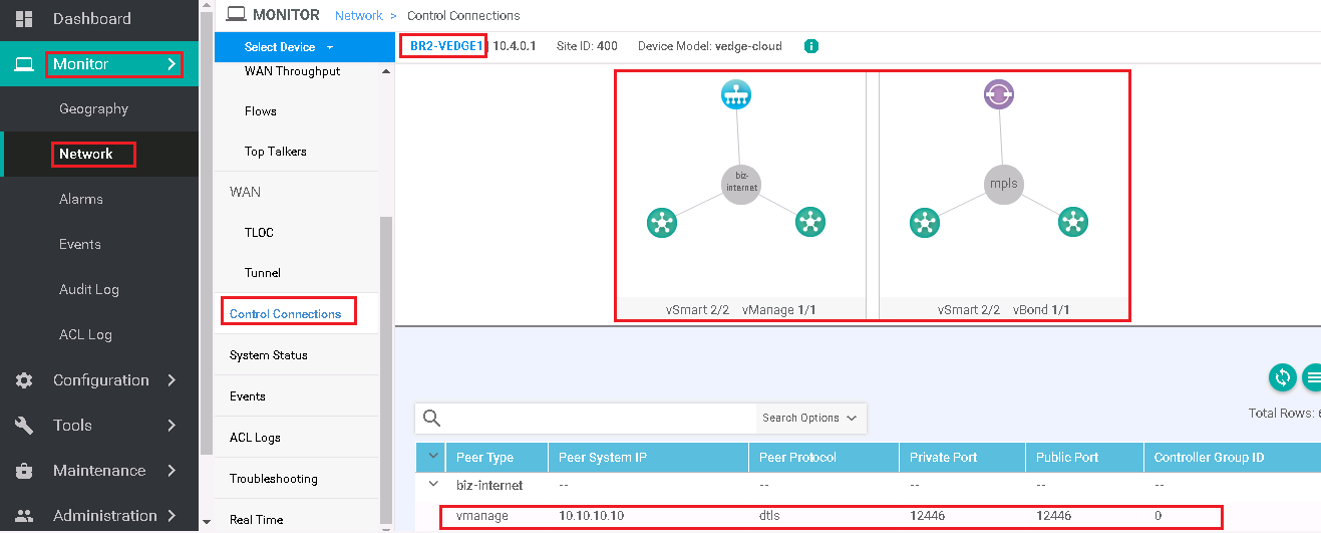 On vManage | Monitor | Network | Select BR2-VEDGE1 | Troubleshooting | Select Ping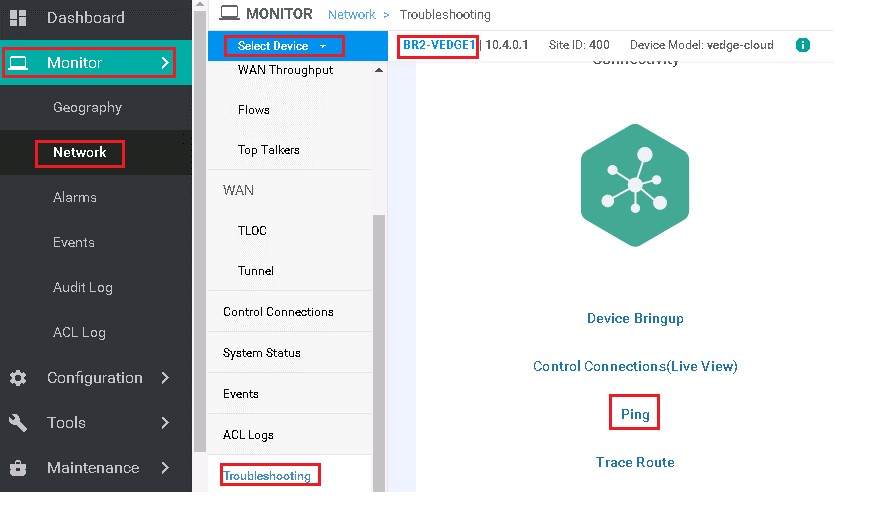 Use Destination IP: 10.3.0.21, VPN 10 and Source Interface of BR2-VEDGE1 Gi0/2 and ping
The ping will happen successfully.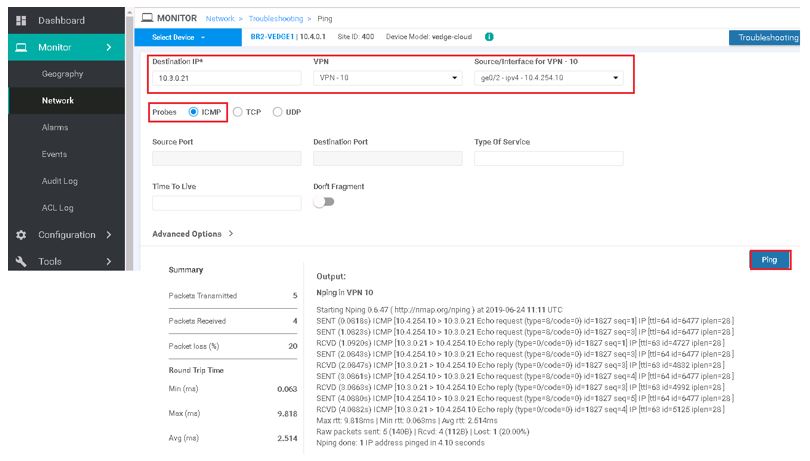 Now On vManage | Monitor | Network | Select BR2-VEDGE1 | DPI and Verify Data and flows which will displays the IPFIX flow records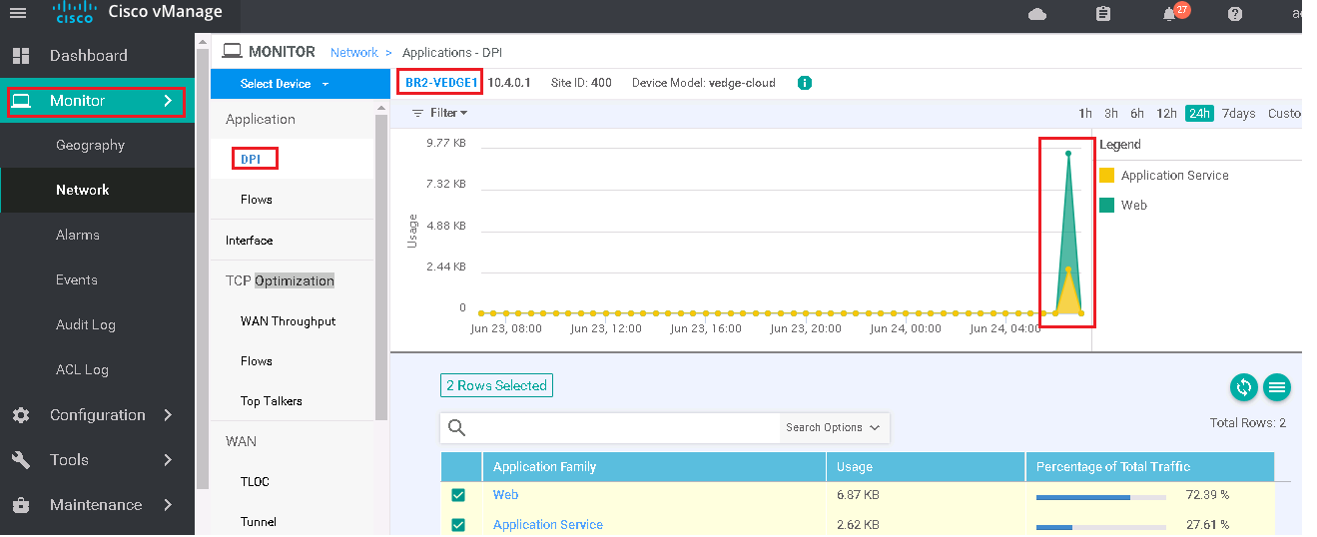 ---
---