Application – Aware Routing Overview
Posted on Jan 27, 2020
(0)
Application - Aware Routing Overview
Application aware routing is method by which it tracks the network performance and path characteristics of data plane tunnel between vEdge routers. These characteristics are packet loss, Latency, jitter, load, cost, Bandwidth of link etc.
Following are some benefits which application aware routing Provides:
Reduces Network Cost, data traffic can be load balanced

Increase in application performance without WAN upgrades

Real time Network and Path performance analysis reduces Network performance

Meet SLA for application Performance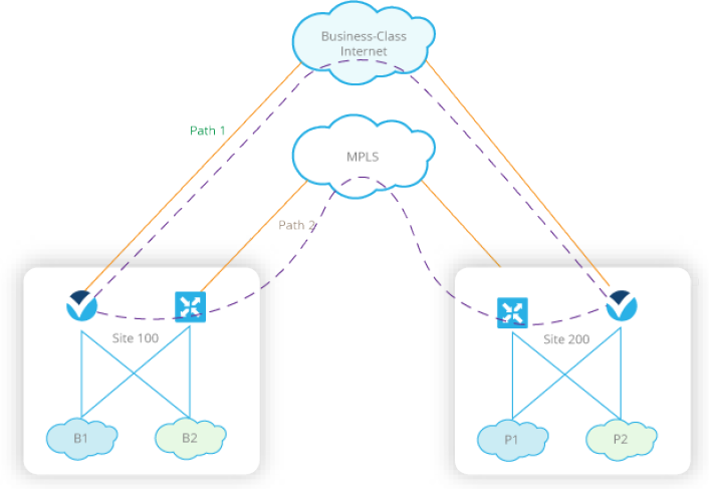 Each vEdge router supports 8 TLOC which means it can connect to eight different WAN provider.
Application-Aware Routing Components:
There are three components of Application Aware Routing discussed below:
Identification: Identify the Application to meet specific SLA, Create the Centralized policy based on 6 tuple, and configure it on vSmart controller which further passes its decision to vEdge router. ---