SD-WAN vManage Walk-Through
Posted on Jan 27, 2020
(0)
SD-WAN vManage Walk-Through
Task: Login to vManage and explore all the Options in vManage Dashboard and Verify the connectivity and discover the topology.
Topology: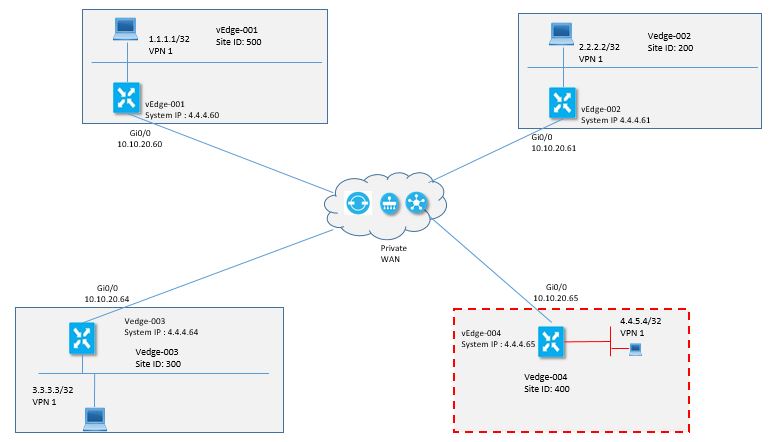 Solution:
Once you login to vManage, it will you the number of vSmart, vEdge, vManage, and vBond discovered by vManage.
It will show you the control connection mentioned in Control Setup.

It will also show you the full connectivity among sites, partial connectivity and no connectivity (if any vEdge is down).

It will also show you vEdge Inventory, that vManage is licensed for.

It will show the health statistics for vEdge (Normal, Warning & Error)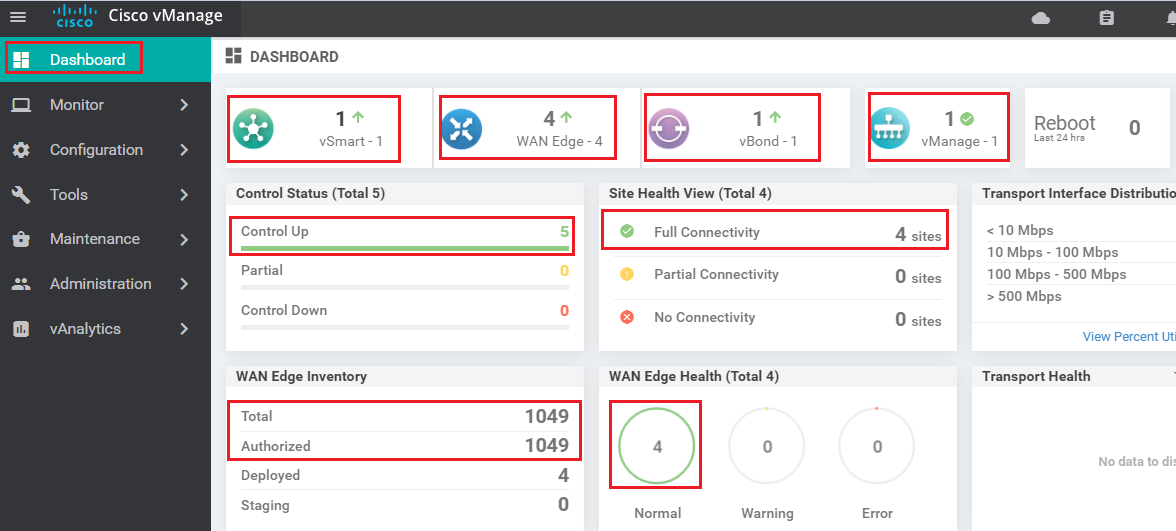 Now Login to any of the vEdge ( SSH ) and Verify its Host-name , System-IP , vBond IP , Site-Id , Organization name , VPN 0 Gi0/0 Interface IP , Encapsulation Type and Default Route.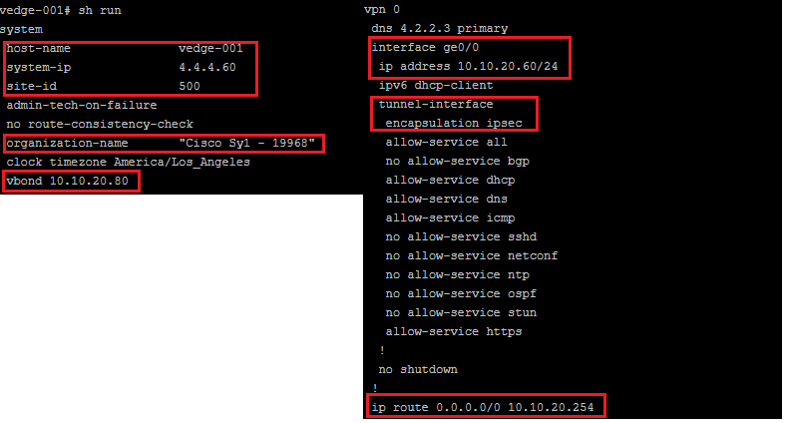 Now to show the vEdge Local control Properties, use command "Show control Local-Properties " , Which will show you Certificate validity , Certificate Status ( Installed or Installed ) , Chassis ID , Serial Number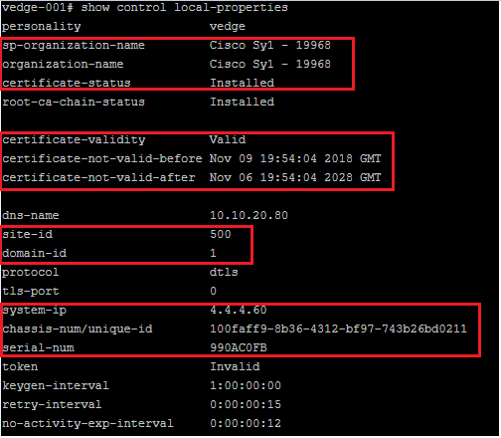 Now to check , the OMP peer status use command " show OMP peers " Which will show you the DTLS OMP session created between vEdge and vSmart

To see the control Plane connection from vEdge to all other Controller (vBond, vSmart, vManage) use following command given below: It will show you the control connection between different controller, DTLS tunnel and Ports used to create control connections along with Peer-public IP address.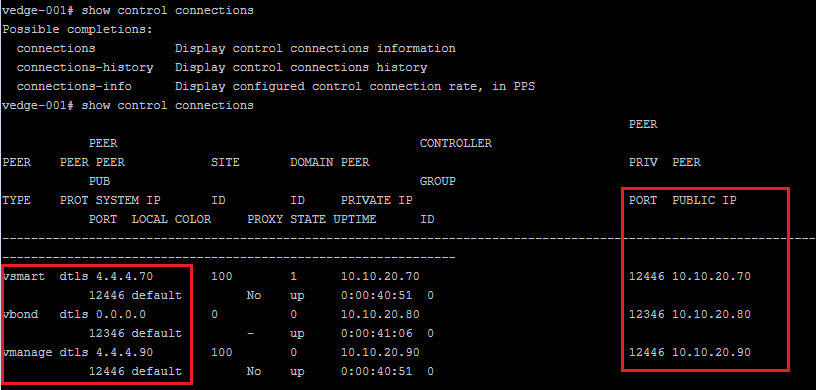 To see the Routes, that each VPN 0 has use below command and you will see that a default route is configured in VPN0 to send traffic outside Gi0/0 interface.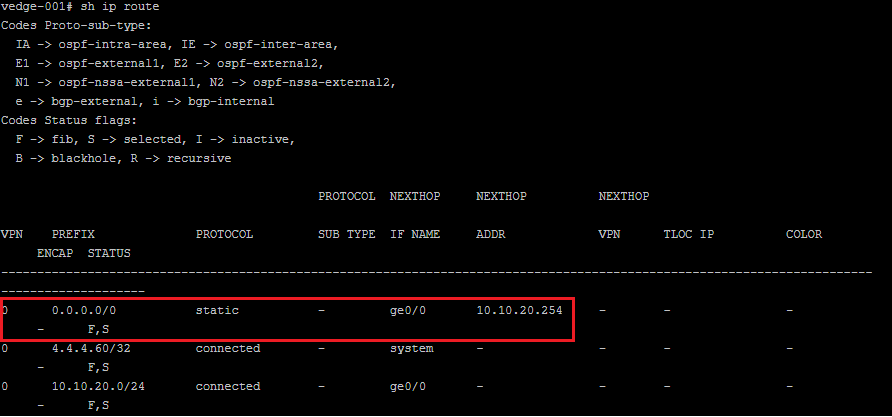 Below "show interface "command is used to see the all interface present and is used in vEdge router, this command will show you the Physical characteristics of each interface.

Now to see what vEdges are discovered by vManage Go to Configuration | Devices | vEdge List

Now to see what controllers are discovered by vManage Go to Configuration | Devices | Controller

To see the certificate validity and which vEdge are installed with proper Certificate, Go to Configuration | Certificates | vEdge List

---
---