SD-WAN vManage Walk-Through
Posted on Jan 27, 2020
(0)
SD-WAN vManage Walk-Through
Task: Login to vManage and explore all the Options in vManage Dashboard and Verify the connectivity and discover the topology.
Topology: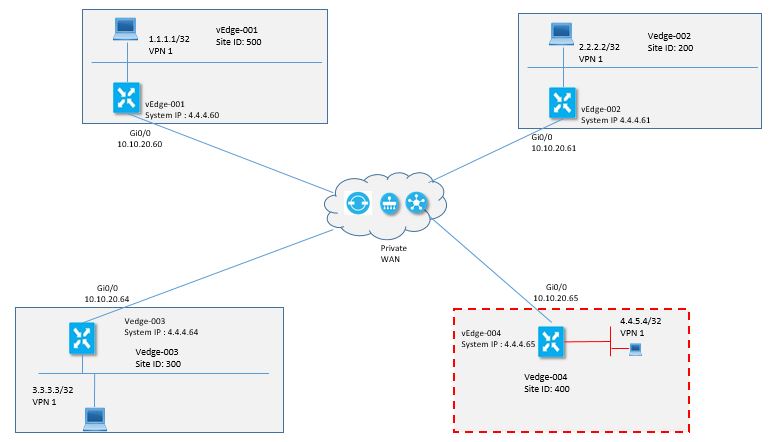 Solution:
Once you login to vManage, it will you the number of vSmart, vEdge, vManage, and vBond discovered by vManage.
It will show you the control connection mentioned in Control Setup.

It will also show you the full connectivity among sites, partial connectivity and no connectivity (if any vEdge is down).

It will also show you vEdge Inventory, that vManage is licensed for.

It will show the health statistics for vEdge (Normal, Warning & Error)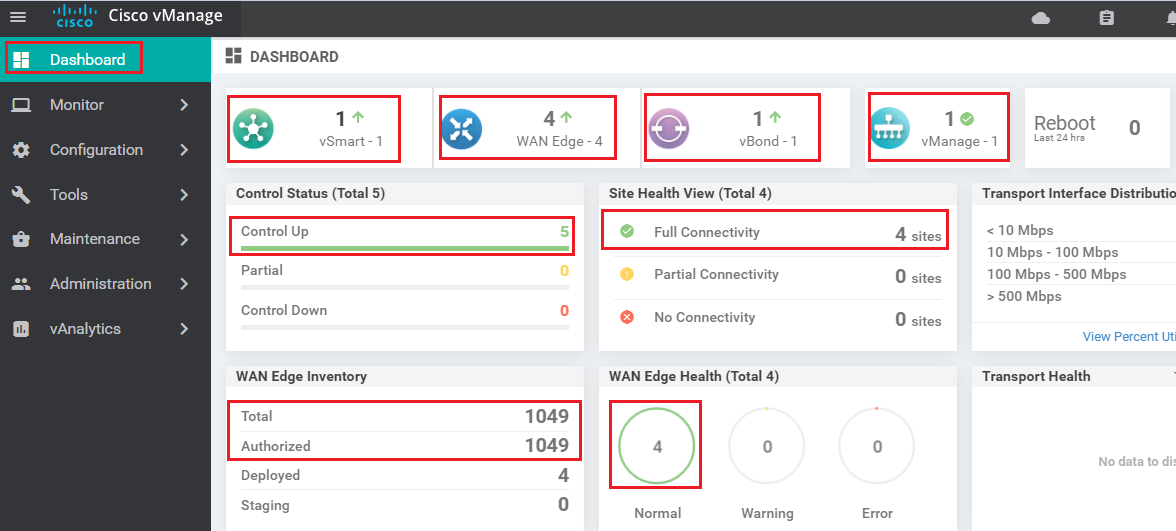 Now Login to any of the vEdge ( SSH ) and Verify its Host-name , System-IP , vBond IP , Site-Id , Organization name , VPN 0 Gi0/0 Interface IP , Encapsulation Type and Default Route.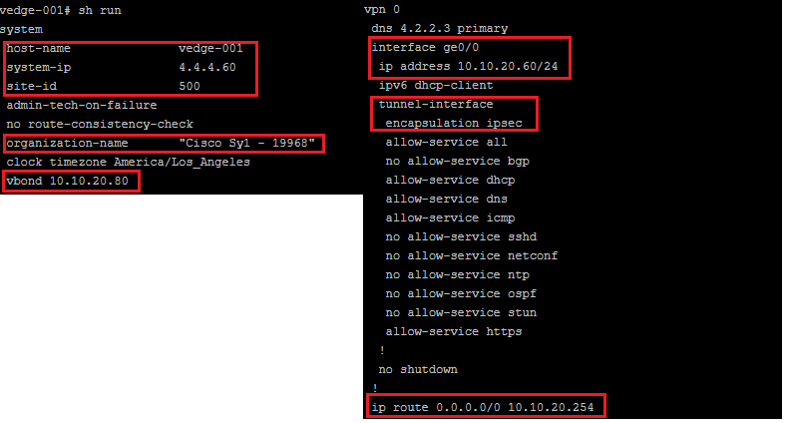 Now to show the vEdge Local control Properties, use command "Show control Local-Properties " , Which will show you Certificate validity , Certificate Status ( Installed or Installed ) , Chassis ID , Serial Number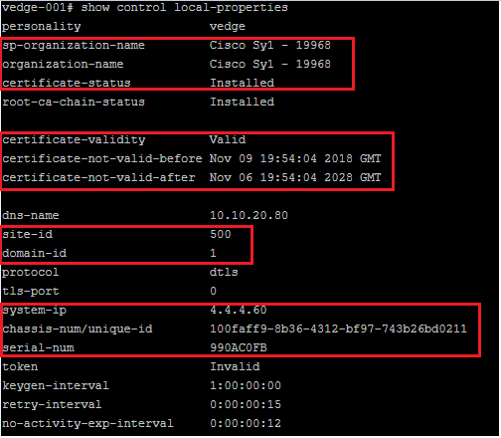 Now to check , the OMP peer status use command " show OMP peers " Which will show you the DTLS OMP session created between vEdge and vSmart ---