Multi-Topology Per VPN
Posted on Jan 27, 2020
(0)
Multi-Topology Per VPN
Task: Configure the Topology as per following task:
VPN 10: Full Mesh (Any Branch can reach to any branch directly)

VPN 20: Hub and Spoke, Any branch in this VPN should go to DC and then to Destination Branch

VPN 40: VPN 40 should only access to Direct Internet and should not access to any other host in any branch
To achieve this use the following task to Configure above Scenario.

Topology: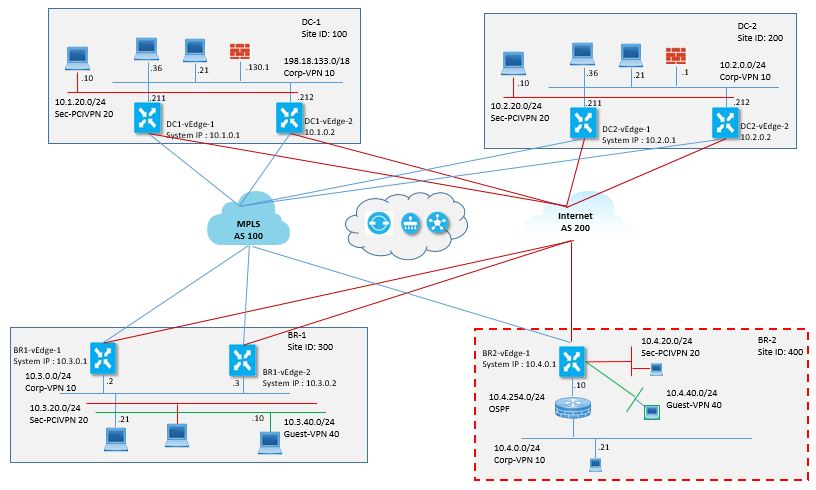 Solution:
Before Configuring the Template, let's verify and see how the connectivity is.
Go to vManage | Monitor | Network | BR2-VEDGE1 | Troubleshooting | Traceroute
Enter 10.3.0.21 as Destination | VPN 10 | Source Interface in VPN 10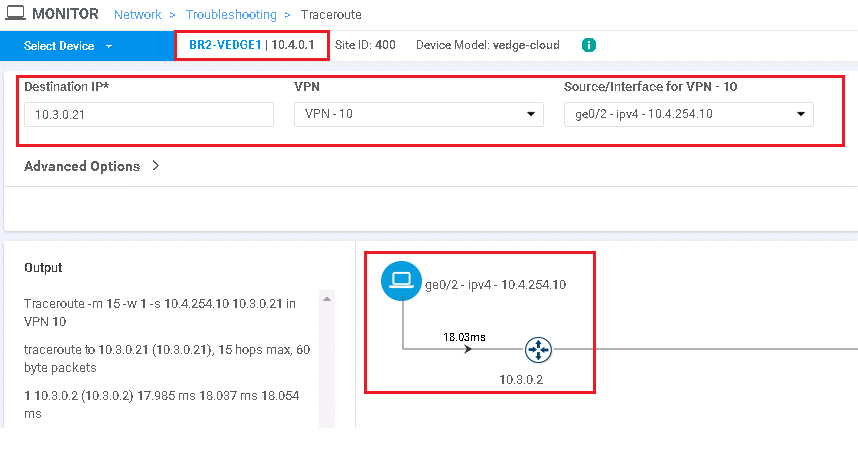 The above output shows that there is direct path between Branch 1 and Branch 2 in VPN 10.
Same can be verified for VPN 20.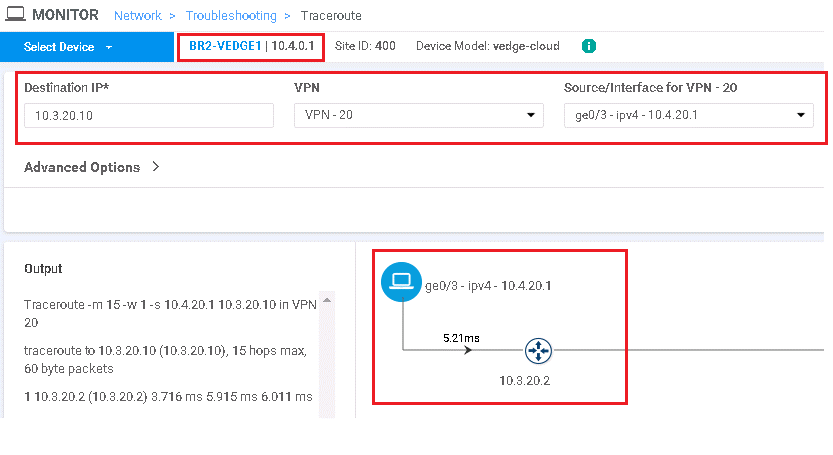 To configure the Template go to Configuration | Policies | Centralized Policy | Add Policy to go to Create group of Interest, This has been already configured so we need to just do next and we will come under Configure Topology and VPN member Section.

Click on Topology | Name it dclessons-MultitopologyperVPN | Add Topology | Select Sequence Type | Route

Name Sequence | Route-4-VPN10 | Match VPN-List Corp-VPN | Action Accept. | Save Match & Action

Click on Sequence type Route | Name Route-4-VPN20 | Match | VPN-List Sec-pci-VPN, Site-List All-Branches | Action Accept, Set TLOC DC-TLOCs | Save Match & Action

Select Default Action: Accept | Save Control Policy ---