SD-WAN Dashboard Basic Walk-Through
Posted on Jan 27, 2020
(0)
SD-WAN Dashboard Basic Walk-Through
Task: Login to Cisco Viptela vManage Dashboard and explain some main functions on it.
Topology: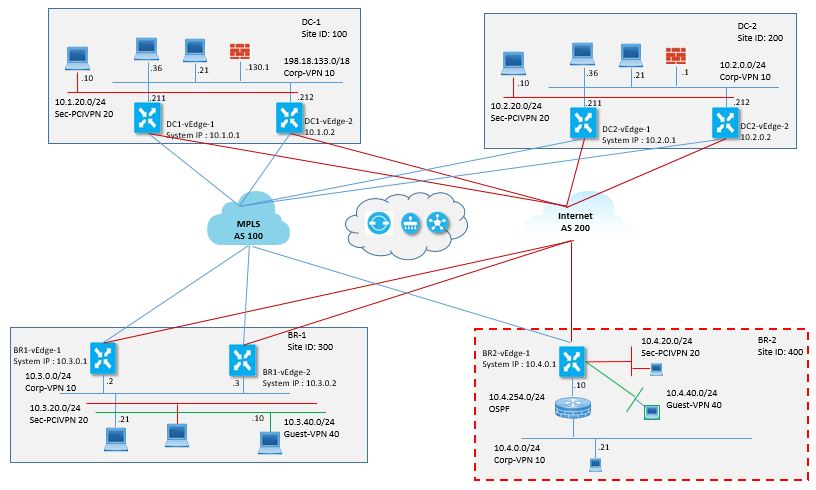 Solution:
Launch the vManage GUI using username admin and password admin, once you login a vManage dashboard will be opened which will show the following: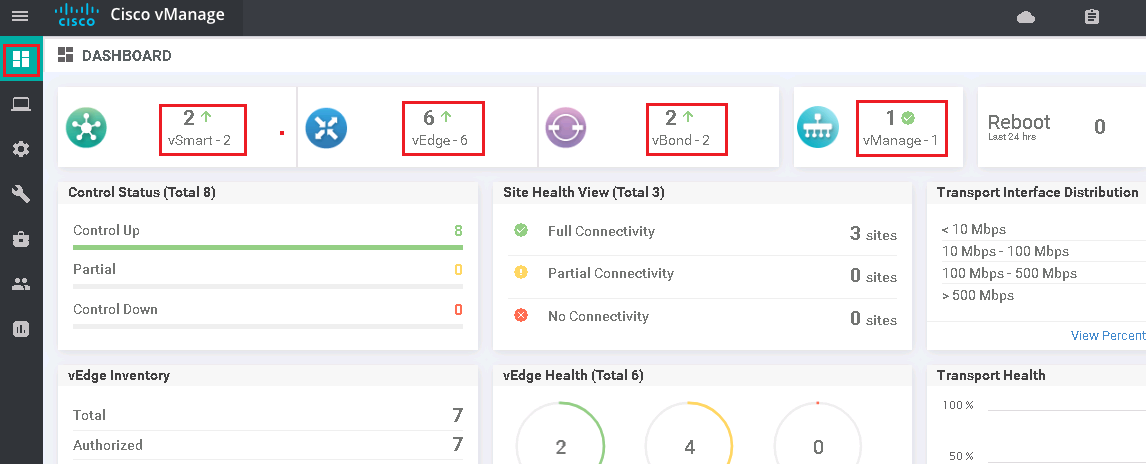 In above figure you will notice that the vManage contains following device learned:
2 vSmart Controllers

2 vBond Controllers

6 vEdge Cloud devices

1 vManage Controller
Now on below you will see the following options: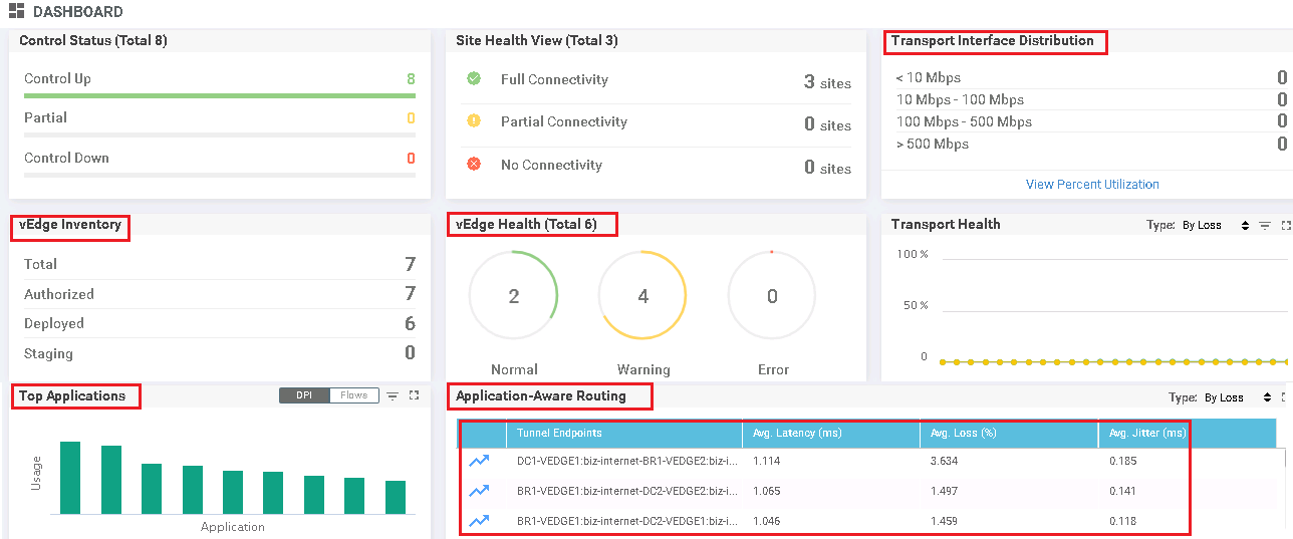 Control Status: It displays OMP running devices status (if the OMP running devices are UP that means 2 vSmart and 6 vEdge)
Site Health View: it tells about the connectivity health between SD-WAN sites.
Transport Interface Distribution: It describes the Link and its speed which we have in overlay network
vEdge Inventory: Displays how many total vEdge devices in vManage are licensed for and how many are deployed
vEdge Health: vManage Monitors device health of all vEdge devices in each site
Transport Health: Monitors if underlay transports are up and running
Top Applications: Displays the Top Applications in terms of usage of the SD-WAN fabric
Application Aware Routing: Displays top applications in terms of usage of SD-WAN fabric.
This lab section will help you to prepare for 300-415 ENSDWI training labs which are required to clear 300-415 ENSDWI exam lab exbhits.
---