LAB Configure LAN Pin Group
Posted on Jun 26, 2023
(0)
LAB Configure LAN Pin Group
Task:
Configure Port-Channel 11, configured in previous lab as LAN Pin Group on fabric A so that we can specifically, direct traffic.
Solution:
Login to UCS | Under LAN Section | Click on LAN Pin Group | Under Work pane: Click ADD
Provide below details:
Name: FI-A-PIN-GRP
Description: PING GROUP FOR FABRIC A
Under FABRIC A : Select the Button and under Interface : Select Port-channel and then Select Port-channel 11. Click OK.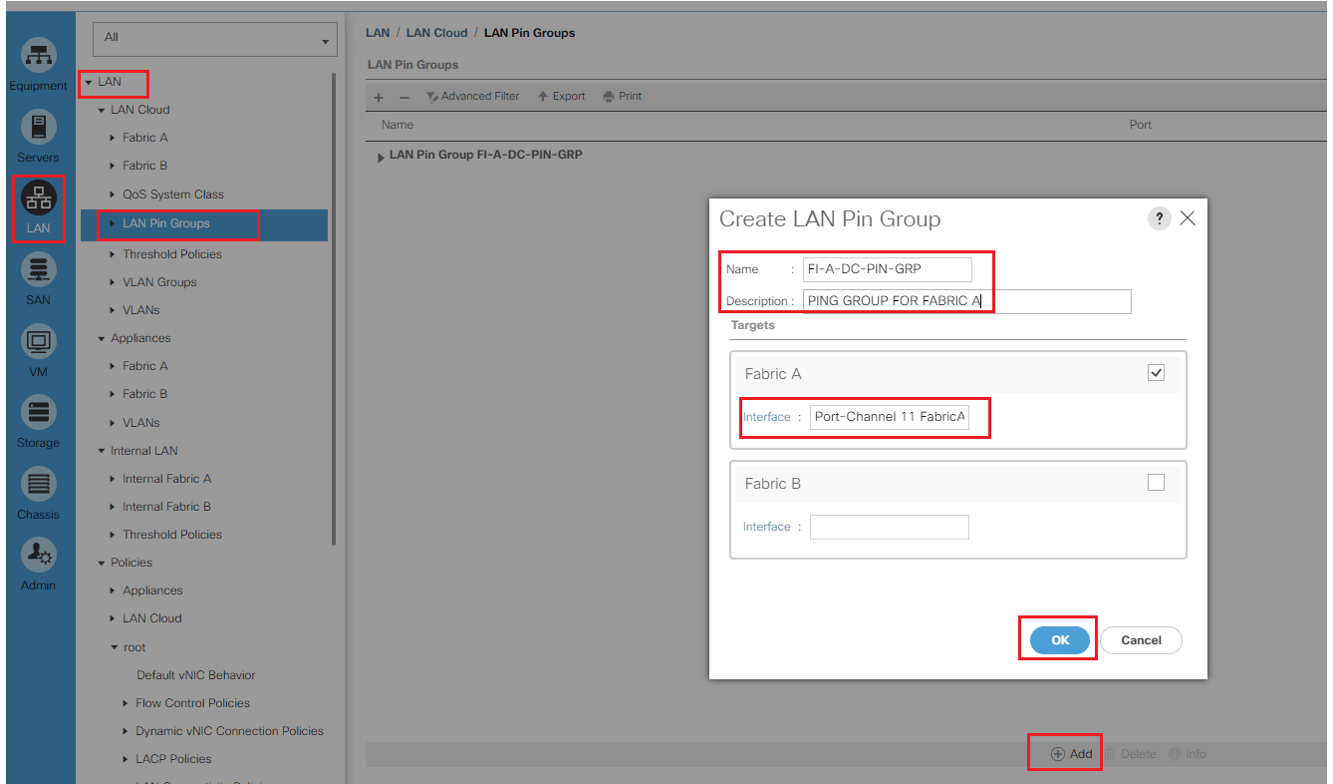 You should see the LAN Pin Group appear in the left navigation pane under the heading of the same name. ---