LAB Creating Role in UCS Central
Posted on Jun 26, 2023
(0)
LAB Role-Based Access Control
Task :
The object of this scenario is to demonstrate Role-Based Access Control (RBAC). Users will create a role with server operator privileges, and a locale with one or more domain groups and one or more organizations. Once the new role and locale exist, users (acting as admins) will create a new local user in that role at that locale, explore the differences between the admin view and the user view, and examine the authentication settings and LDAP configuration in UCS Central.
Solution:
Create a Role
This section shows the creation of a role in UCS Central that defines a set of privileges, which can be assigned to a UCS Central user.
Close all tabs and return to the dashboard | Click the System Settings icon and select Users from the drop-down.

Verify that UCS Central Users Administration Manage appears at the top of the dialog box.Create a role with Server Operator privileges as follows: a. Click Roles on the side menu.
Click to add a new role.
Type server-op in the resulting text field.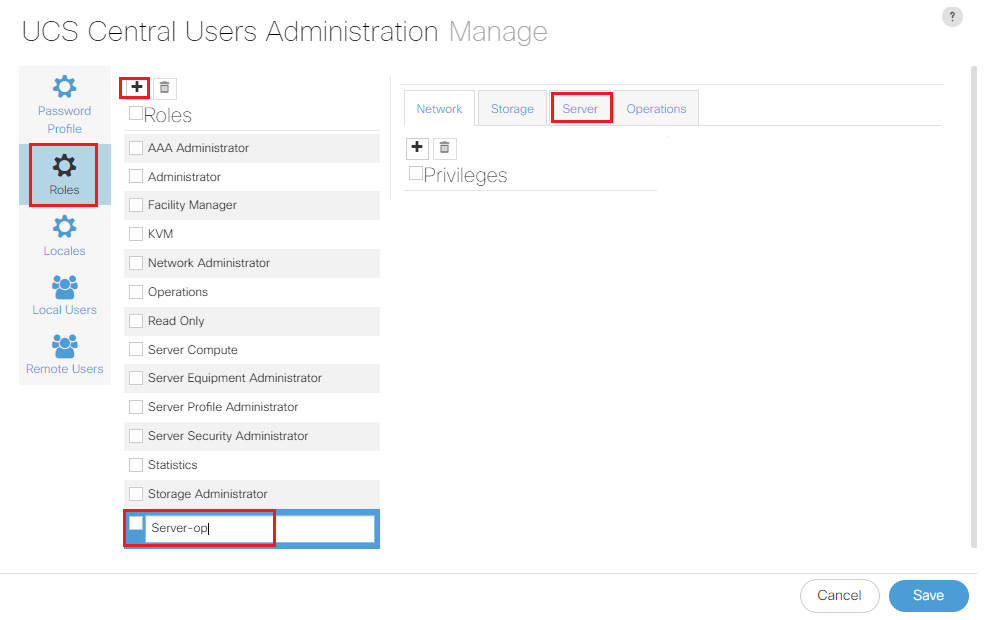 Click the Server tab | Click to assign Privileges to the new role.
Select Service Profile Server Operations from the list and click.
Click the Operations tab, then click to review Operations privileges that could be assigned to this role, but do not select any.
Click Save.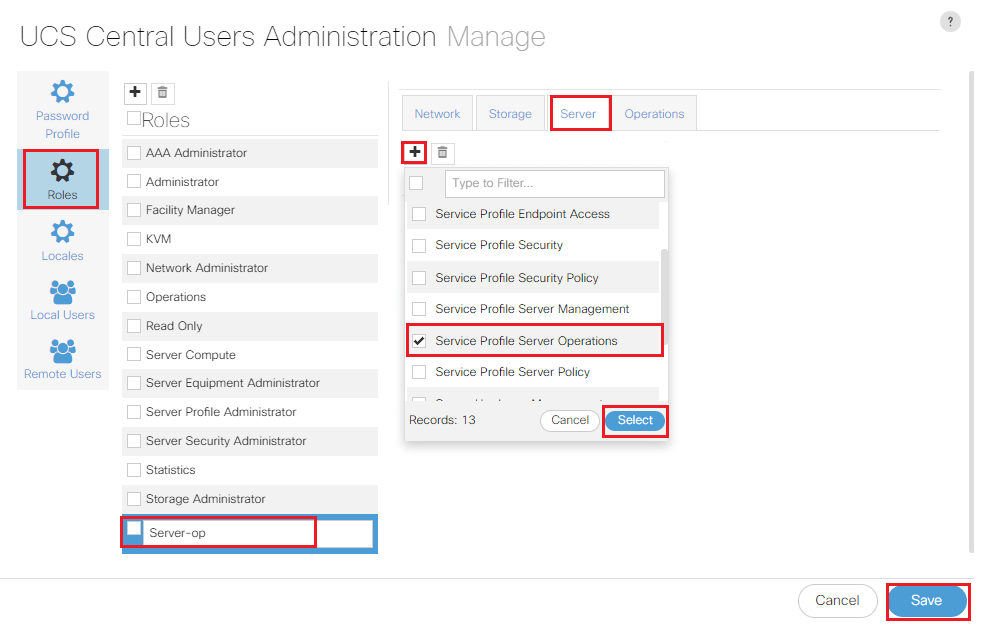 Create a Locale
This section creates a locale, which defines a set of organizations and domain groups to which a UCS Central user will have access. ---