LAB Ethernet Switching Mode, End Host Mode, and Uplink Configuration
Posted on Jun 26, 2023
(0)
LAB Ethernet Switching Mode, End Host Mode, and Uplink Configuration
Task
Configure the UCS system in End Host Mode (EHM).
Configure the two ports for each FI as Ethernet uplink ports.
Provision the Nexus 5000 switches for your rack to allow the FI Ethernet links to come up in trunk
mode, and ensure that spanning tree allows traffic as soon as possible
Solution:
Under Equipment | Click on fabric Interconnects | Click on fabric Interconnect A: In work pane, you will see Under Status | Ethernet Mode: End Host.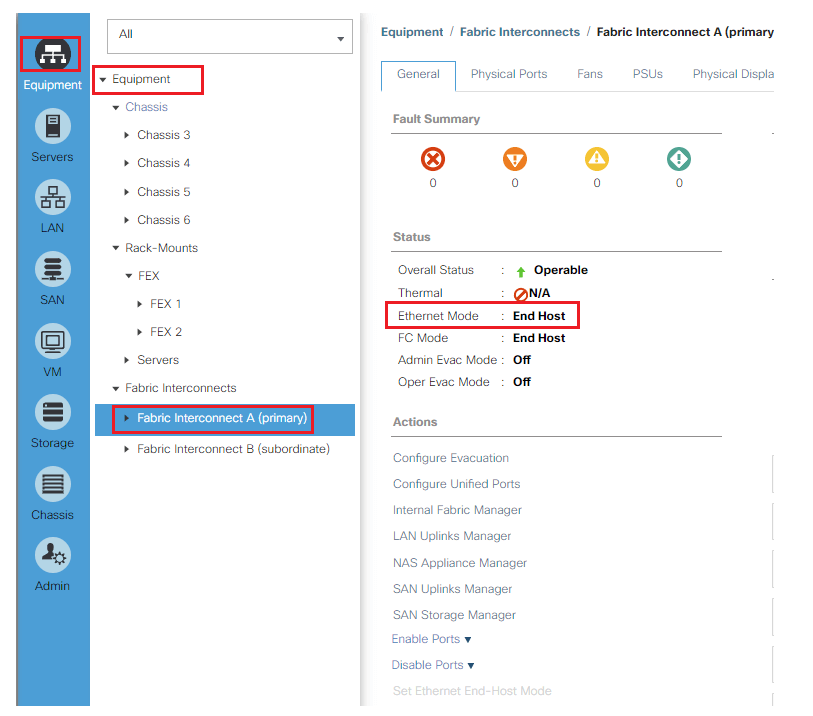 In the left navigation pane, click the LAN tab, At the bottom of the right pane, click LAN Uplinks Manager.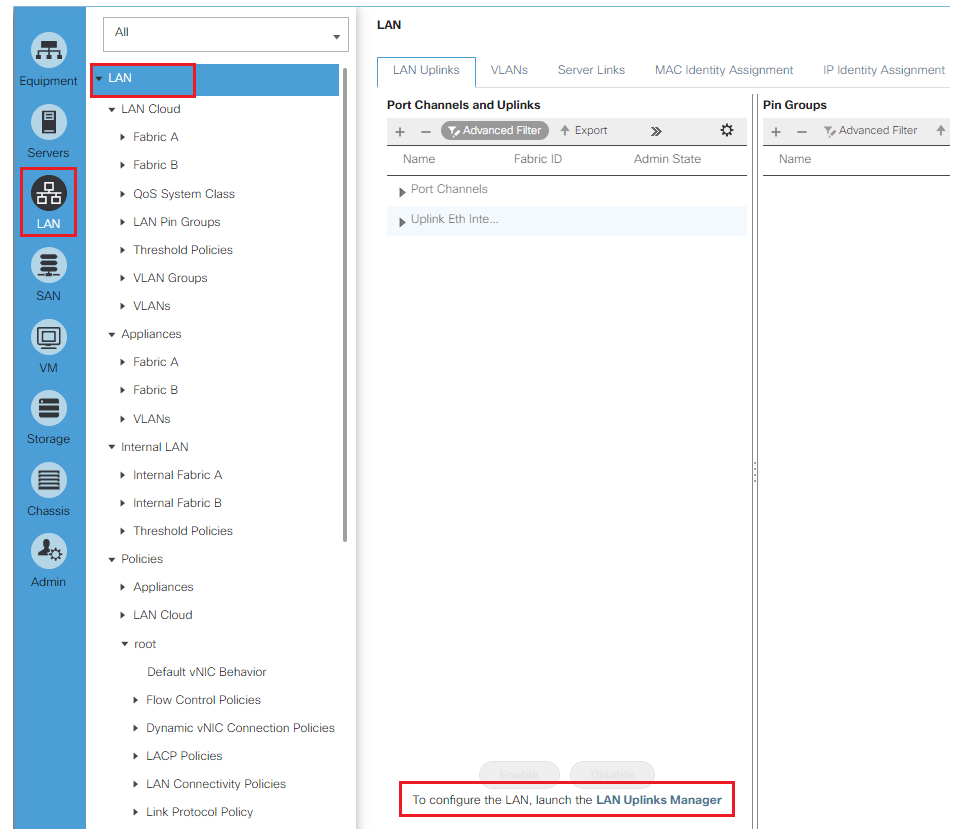 Expand Unconfirmed Ethernet Ports, navigate to Fabric Interconnects | Fabric Interconnect A | Fixed Module, select ports 9 and 10, right-click both, and then choose Configure as Uplink Port. ---