LAB Configuration VLAN
Posted on Jun 26, 2023
(0)
LAB Configuration VLAN
Task:
Create the VLANs listed in the table below all at once.
Change VLAN 121 and 122 so that they are used as PVLANs in the manner listed in the Purpose Column Mentioned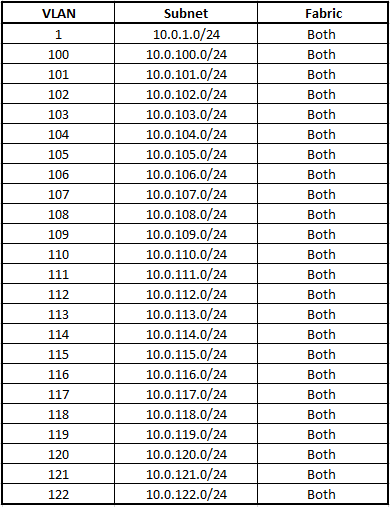 Solution:
In the left navigation pane, click the LAN tab. At the bottom of the right pane, click LAN Uplinks Manager. On the VLANs tab, click the Dual Mode tab, and then click the + sign to add new VLANs.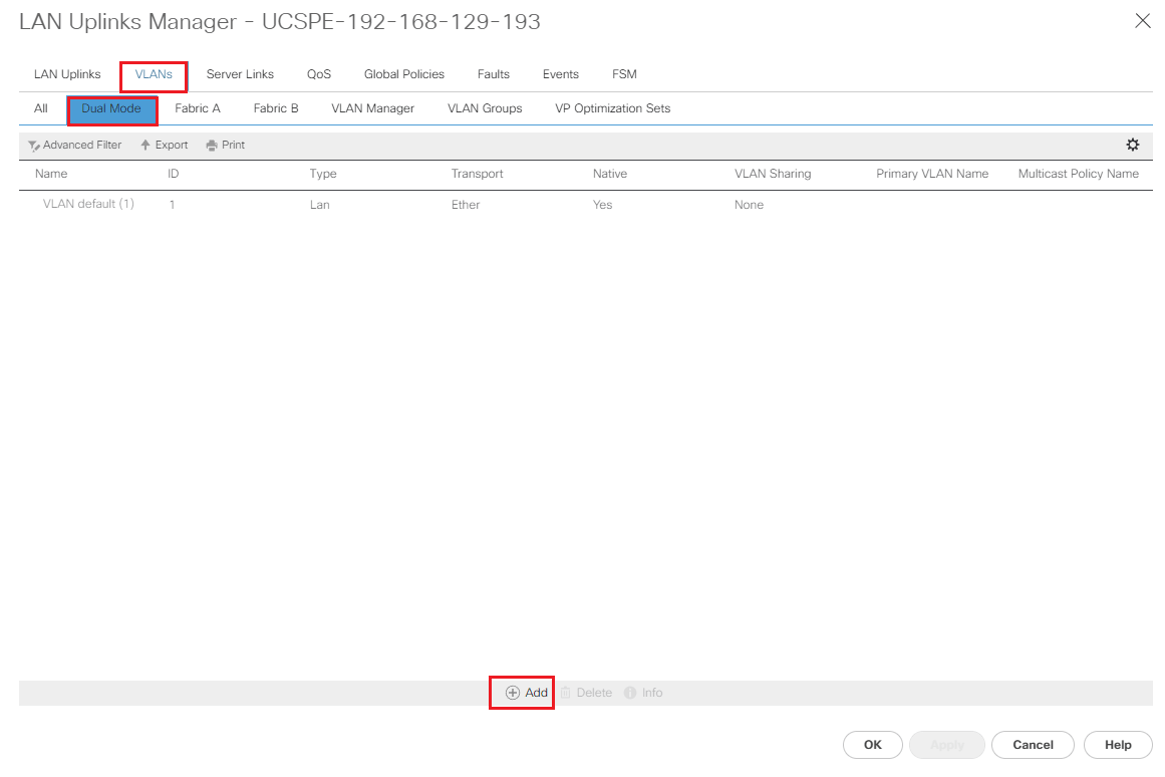 Enter DC- for the prefix, select Common/Global, enter 100-122 for the VLAN IDs range, select None for the Sharing Type, and click OK.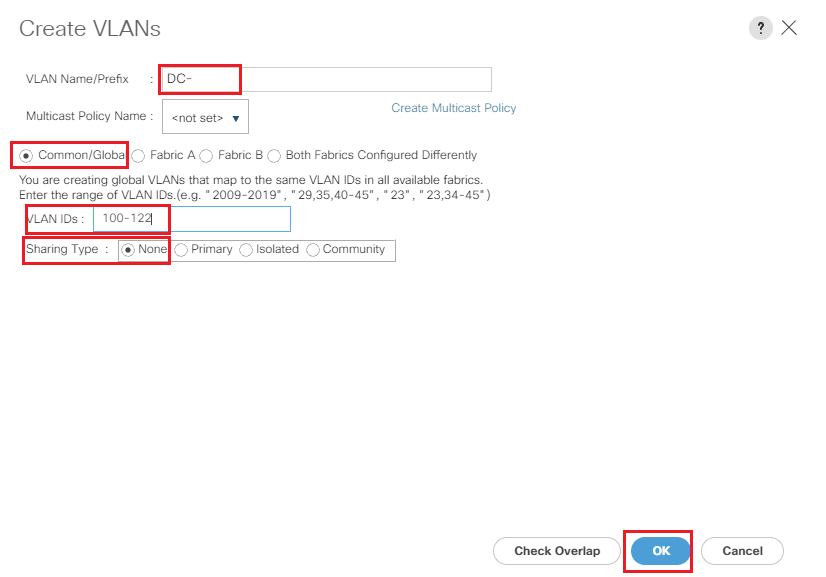 Select VLAN DC-121 and click, Modify the Sharing Type for that VLAN to make it a Private VLAN type of Primary, and then click OK. ---