LAB SAN Uplink Trunking Port-Channel
Posted on Jun 28, 2023
(0)
LAB SAN Uplink Trunking Port-Channel
Task
Create a SAN port channel out of the two FC interfaces for Fabric A only.
Enable FC VSAN Trunking on both SAN Fabrics.
Ensure that Fabric A trunks VSAN 200 northbound.
Ensure that Fabric B trunks VSAN 201 northbound.
Configure the northbound MDS switches 1 and 2 to match these settings coming from the FIs.
Use the same Port-Channel ID on the MDS that you use in the UCS.
Solution
In the left navigation pane, click the SAN tab and click the root entity SAN. At the bottom of the right pane, click SAN Uplinks Manager. Click the SAN Uplinks tab, and under FC Port Channels, right-click Fabric A and click Create Port Channel.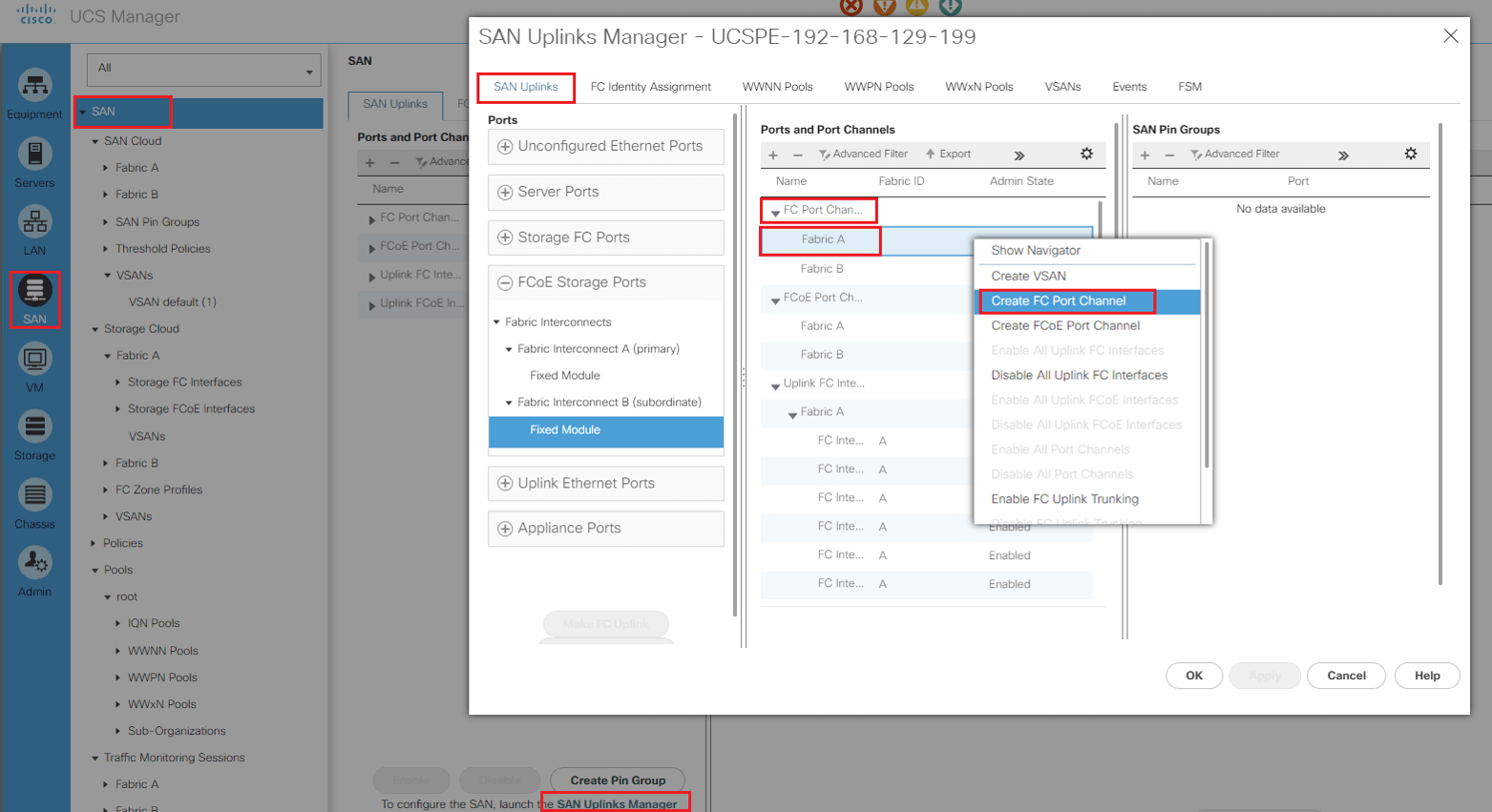 Choose an ID 20 and enter a meaningful name. Click Next. Select the two ports for your rack and click >> to move them to the port channel.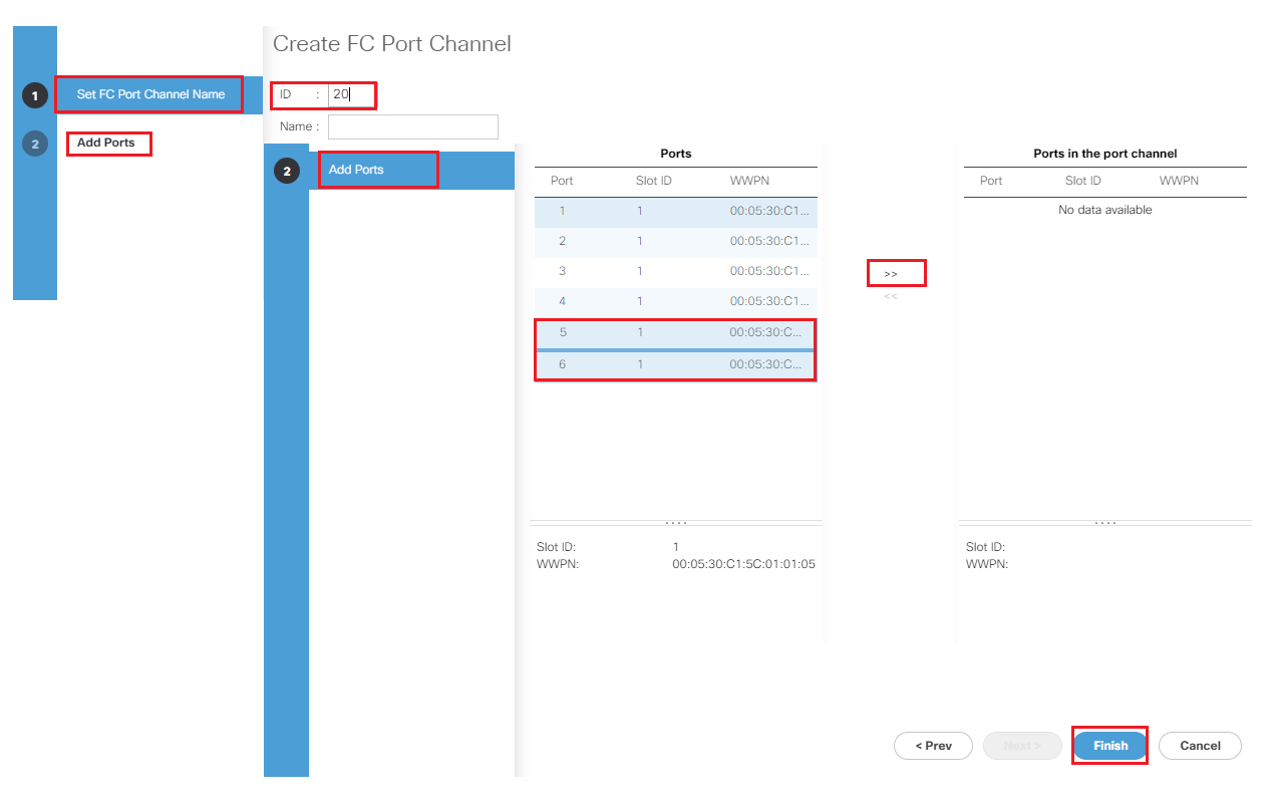 SAN Uplinks Manager interface, where we want to enable VSAN trunking for the entire FI. Right-click Fabric A and click Enable FC Uplink Trunking.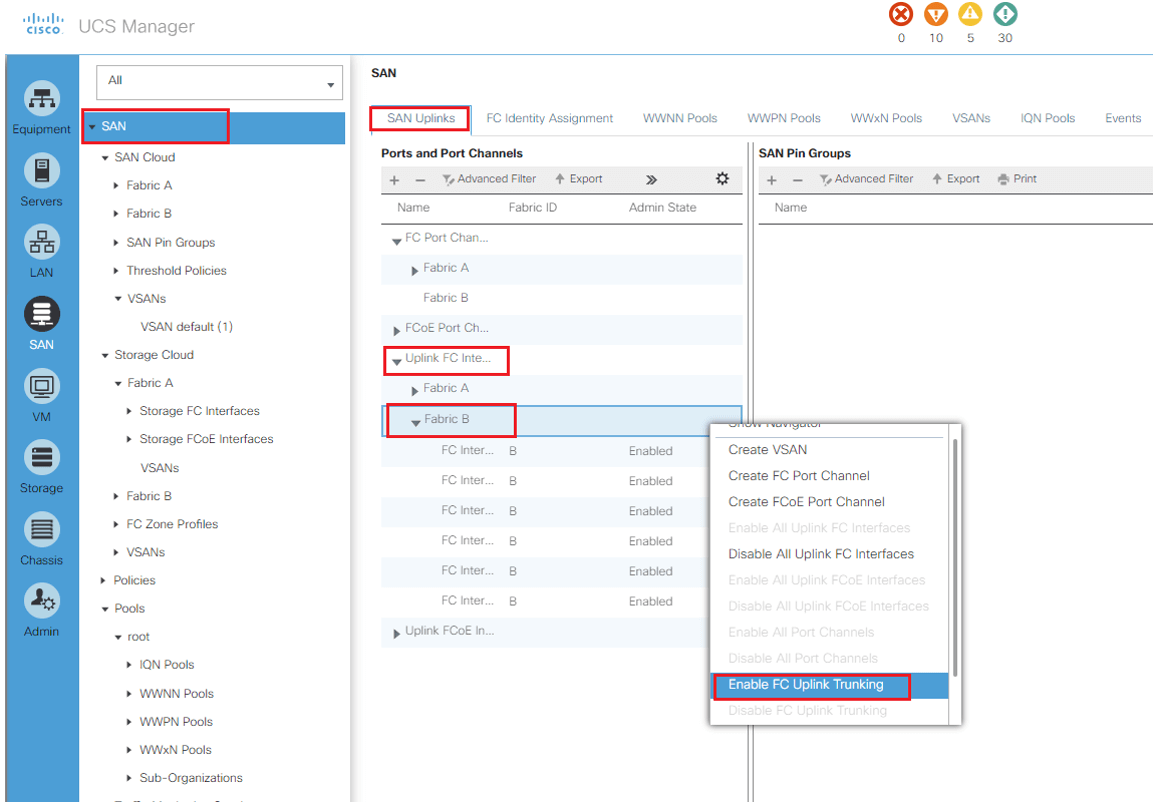 Do the same for Fabric B.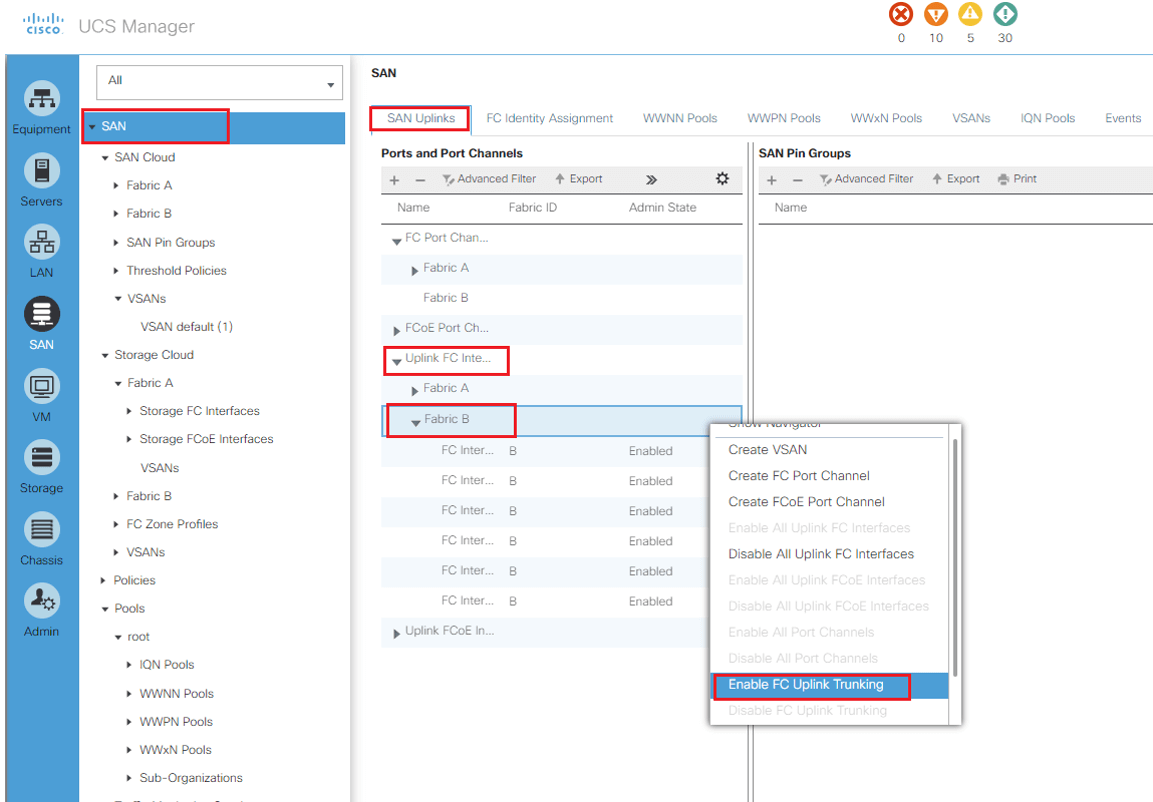 Now we need to configure both MDSs to be ready for the FIs in NPV mode, the port channel to form on Fabric A, and trunking to work properly. ---