LAB Configure Disjoint L2 Network
Posted on Jun 26, 2023
(0)
LAB Configure Disjoint L2 Network
Task:
Traffic for VLAN 120 must traverse from one of the Uplink for both fabrics A and B on Interface Eth1/9.
Solution:
Login to UCS | Under Equipment | Select fabric Interconnect A and then | Fixed Module: Ethernet Ports | Select Eth1/9 and Configure as Uplink Port. repeat for Fabric Inter Connect B Also.
Now under LAN | Go to LAN Uplink Manager | On the VLANs tab, click the VLAN Manager tab, and then click Fabric A. In the left pane, expand Uplink Interfaces >> Fabric A, click an unused interface such as Eth Interface 1/9, click VLAN DC-120 in the right pane, and then click Add to VLAN at the bottom.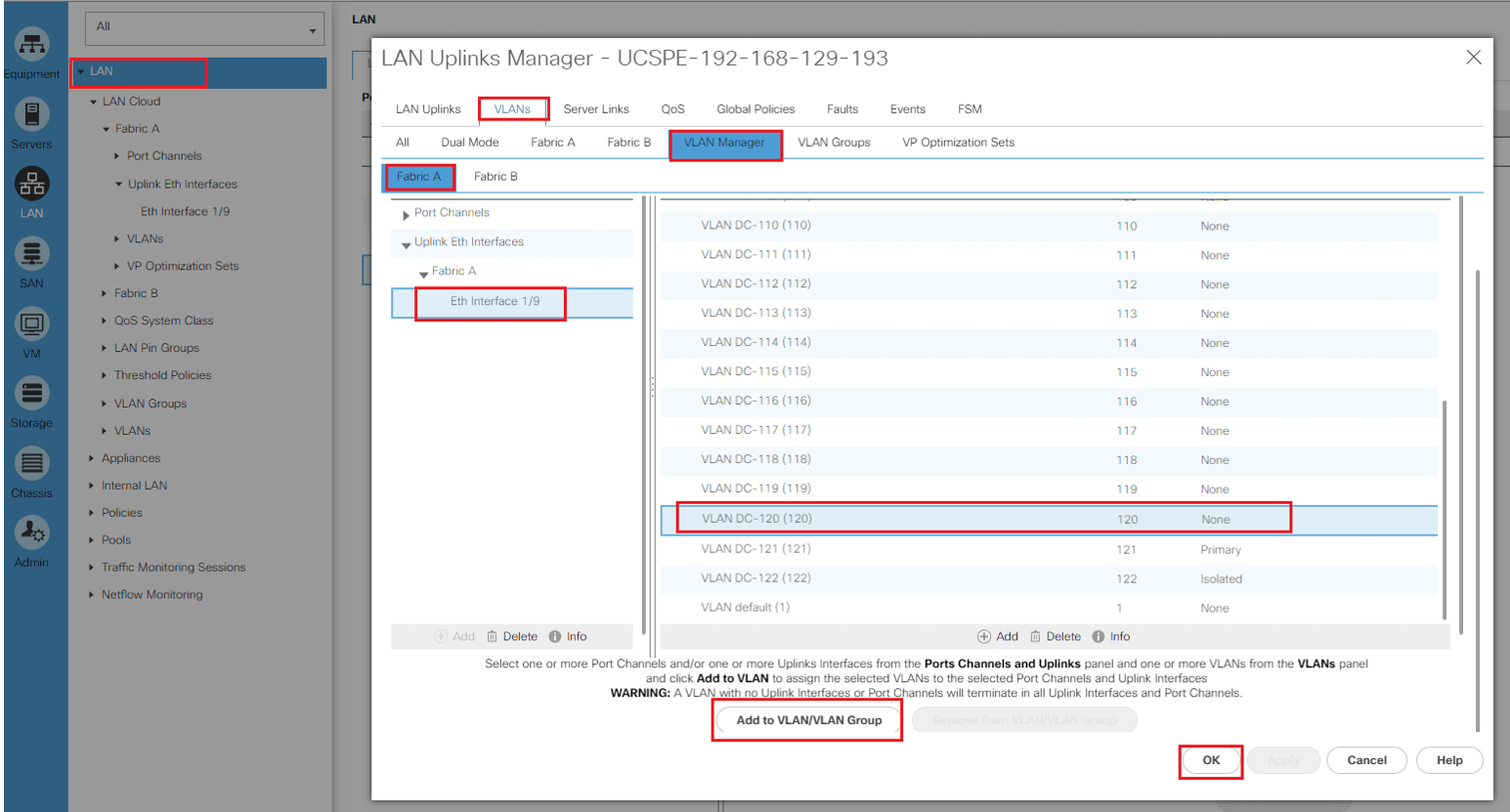 Perform Same Configuration on fabric B ---