LAB Configure LAN QOS Policies
Posted on Jun 26, 2023
(0)
LAB Configure LAN QOS Policies
Task
Enable system QoS classes for CoS 5, 4, 3, 2, and Best Effort.
Make CoS 4 the only non-drop class.
Utilize round robin servicing to allow both CoS 2 and 3 marked traffic to get 40%, CoS 4 to get 30%,
and both CoS 5 and Best Effort traffic to get 10% during times of congestion.
Solution:
In the left navigation pane, click the LAN tab and navigate to LAN >> LAN Cloud >> QoS System Class. In the right pane, click the General tab and note the defaults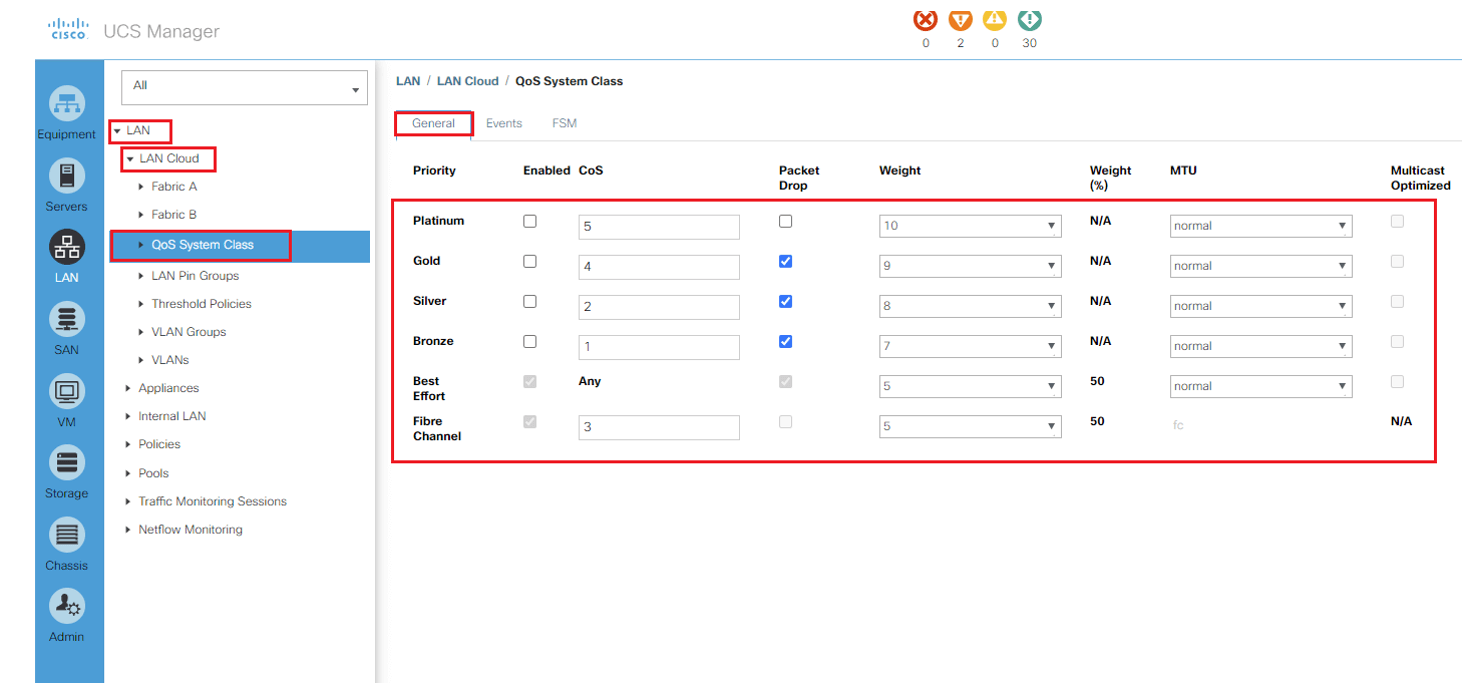 Enable the Platinum, Gold, and Silver classes, and change their weights to Platinum = 1, Gold = 3, Silver = 4, BE = 1, and Fibre Channel = 4. Also change the Platinum class to a Packet Drop class. ---