LAB UCS System Management Communications
Posted on Jun 26, 2023
(0)
LAB UCS System Management Communications
Task
Configure UCS manager to allow management communication via HTTPS, SSH, Telnet. SNMPv3, and Read-Only SMASH CLP.
Create SNMP user name DCLESSONS-SNMP-MONITOR with password Dclessons@123
Ensure User uses 160-bit hashing and 128-bit encryption method for Authenticating and whenever sending any sort of Data.
Use this user for all inbound SNMP queries sent to UCS system and all outbound trap/inform notification.
Send all trap or inform to 192.168.0.122 and while sending system contact for UCSadmin@dclessons.com and location would be Dclessons DC1, NV, US.
Solution
Login to UCS system | Under Admin | Click Communication management | and then click Communication Services.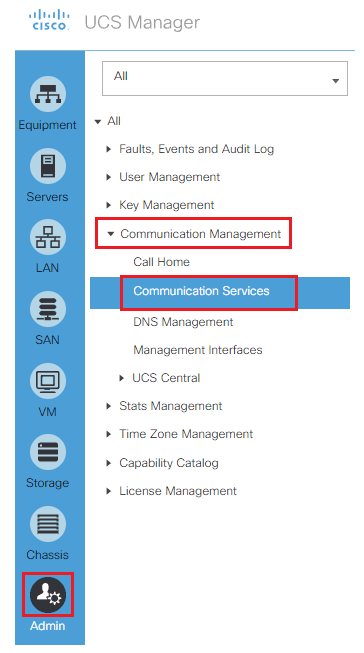 Under HTTP, Telnet, HTTPS click Admin State Enabled. Under SNMP Admin State Click Enabled. Provide Community name, System Contact and System Location as per task mentioned. Under SNMP Traps Click ADD User | Provide IP address, Community name and password as per task and follow figure below. | Click OK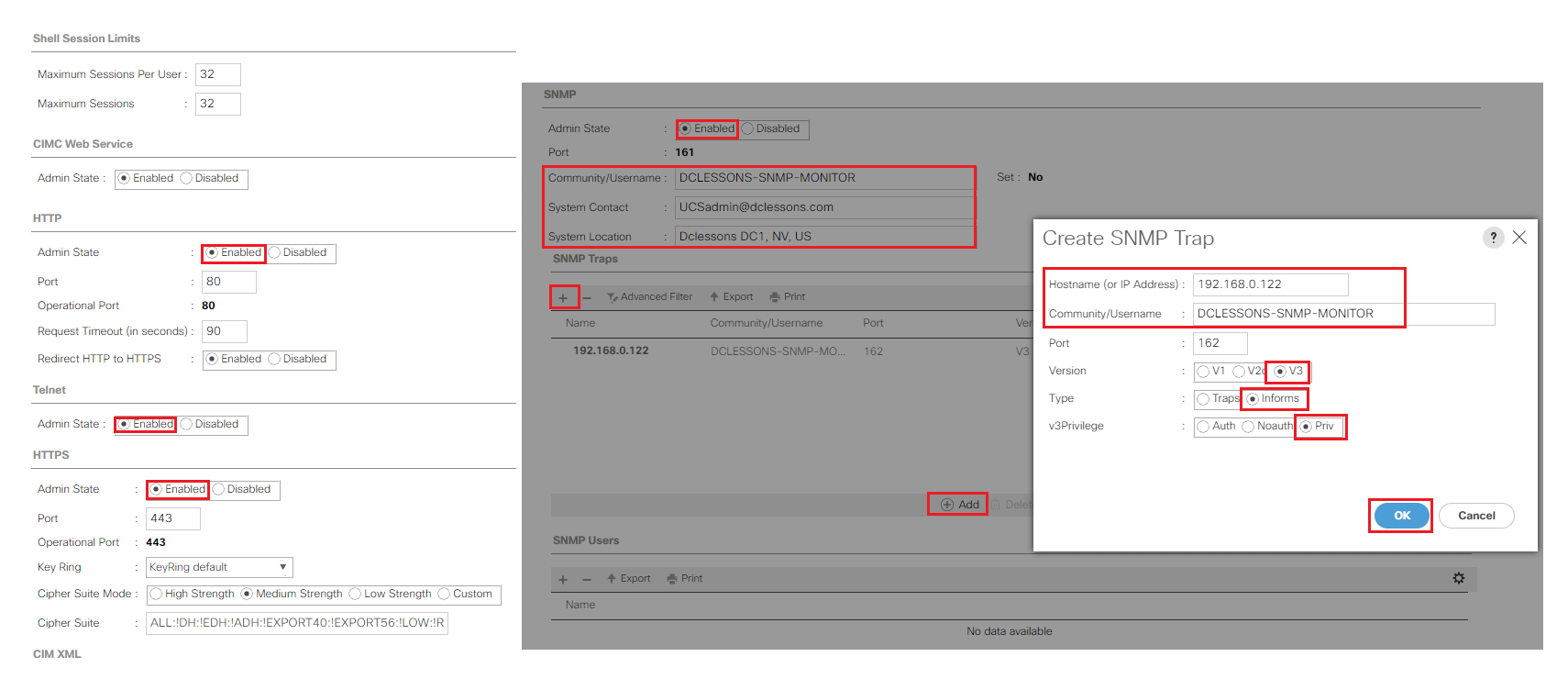 ---