Enable Self Registration with Sponsor Approval
Posted on Jun 10, 2020
(0)
Enable Self Registration with Sponsor Approval
Topology:
Below is the topology provided to configure in lab

Task
In this lab we will see When Guest Registers , its credentials are approved by Sponsors ans then the Guest will get the Access.
Solution:
Login to ISE | Work Center | Guest Access | Portals & Components | Click Guest Portal
In the Right Pane | Select the Demo-Self-Reg | Click Duplicate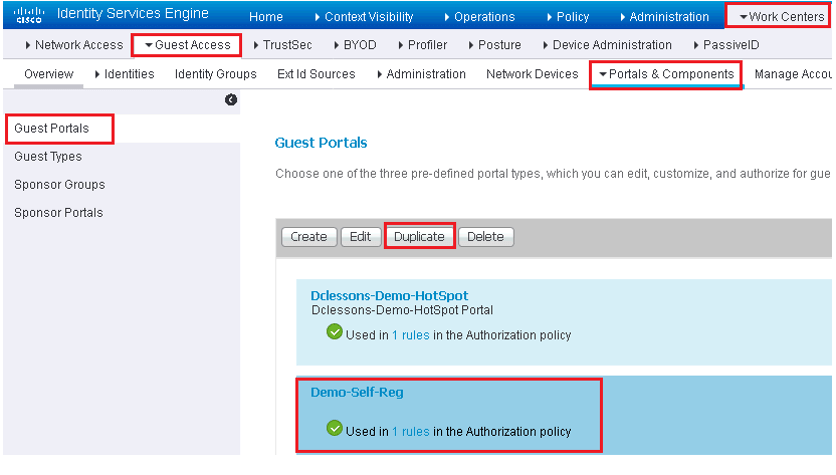 Change the name to Demo-Self-Reg_Approval Required. Click on Portal behavior and Flow Setting | Registration from Setting | Enable Require Guests to be approve section and follow as per below screen shot.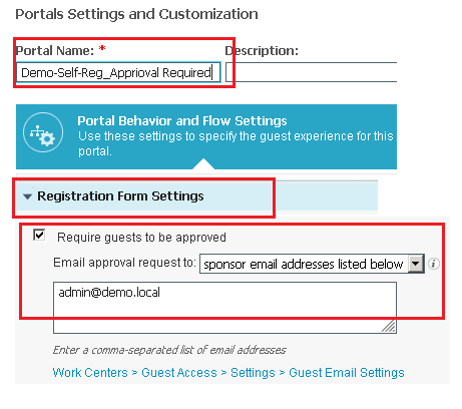 Once Done, Scroll UP and Click Save.
Scroll Down and Click on the link to create the Authorization Profile | Select Self-Registration Portal and Click Duplicate.
Use the below rule and as per screen shot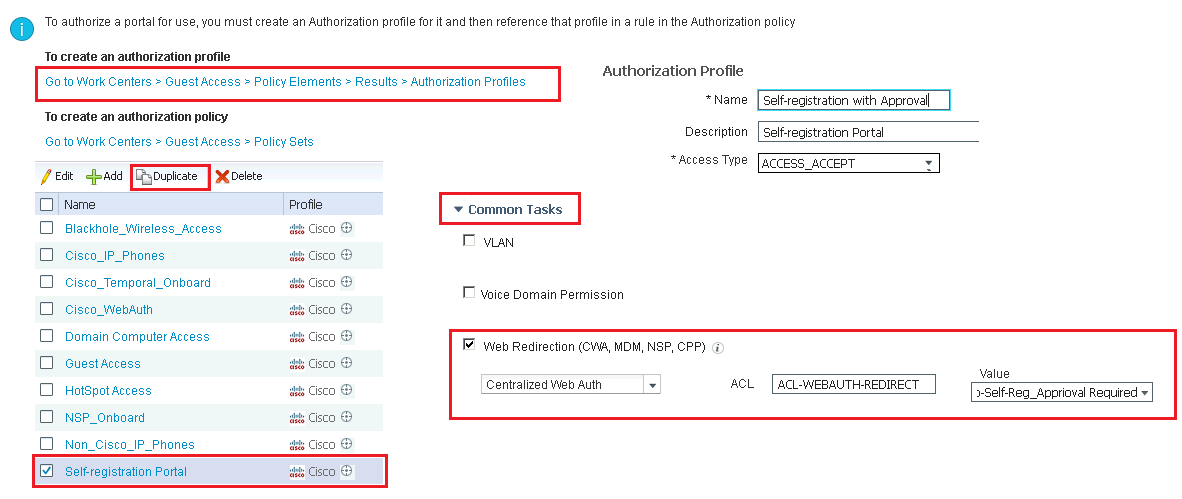 Scroll Down and Submit.
Now we will configure Authorization Policy.
Navigate to Policy | Policy Set | Wireless Access Policy set | Expand Authorization Policy Section. ---