Configure Client Provisioning
Posted on Jun 10, 2020
(0)
LAB:Configure Client Provisioning
Topology:
Below is the topology provided to configure in lab

Task:
Perform below task as per above topology.
Review Client Provisioning Setting
Configure ISE to Perform Automatic Posture updates and initiate Manual update.
Configure ISE to utilize the NAC Agent and Create an associated NAC Agent Posture Profile
Configure ISE to utilize Cisco AnyConnect Unified Client and Create an associated profile and AnyConnect Configuration
Configure Client Provisioning Policies in Cisco ISE
Solution:
Client Provisioning Setting:
In this Section we will review Client Provisioning Setting. Navigate to WorkCentre | Posture | Client Provisioning. Make sure that the configuration should match the below screen shots.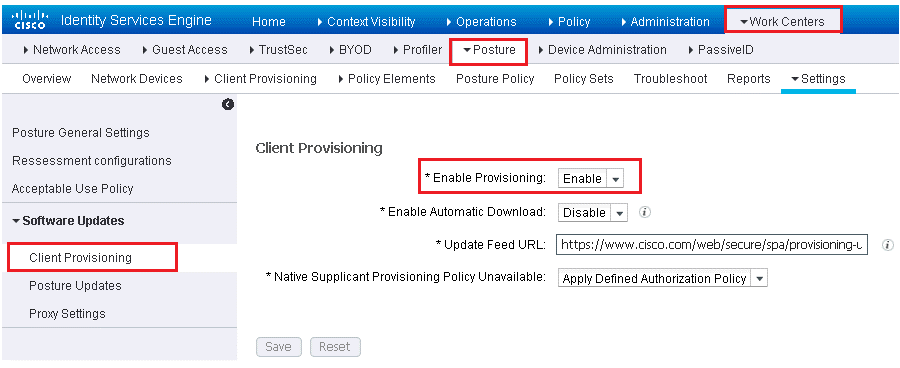 Download Resource to your PC
In the admin PC, use your Firefox file to download following files.
anyconnect-win-4.3.01095-k9.pkg
annyconnect-win-compliance-3.6.10643.2.pkg
webagent-4.9.5.7-isebundle.zip
And also download following XML files
anyconnect-VPN-disable.xml
anyconnect-NAM-EAP-FAST.xml
Add Resource to ISE:
Navigate to WorkCentre | Posture | Client Provisioning | Resources | Click ADD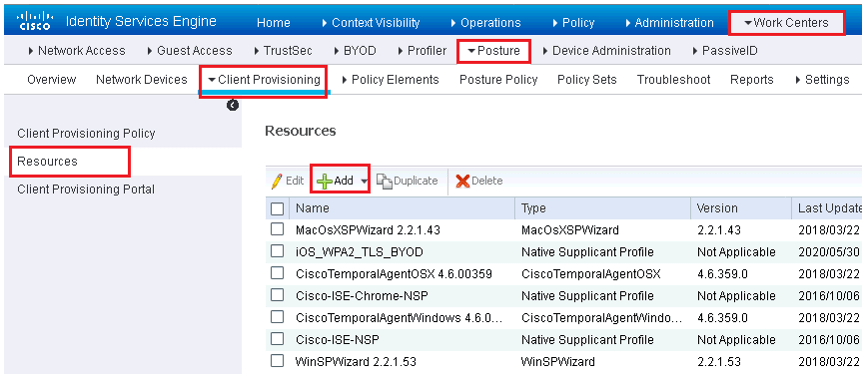 Select Category: Cisco Provided Packages. Browse and Select any one of the Pkg one by one and Clik open | Click Submit | Click Confirm
Use below figure as reference: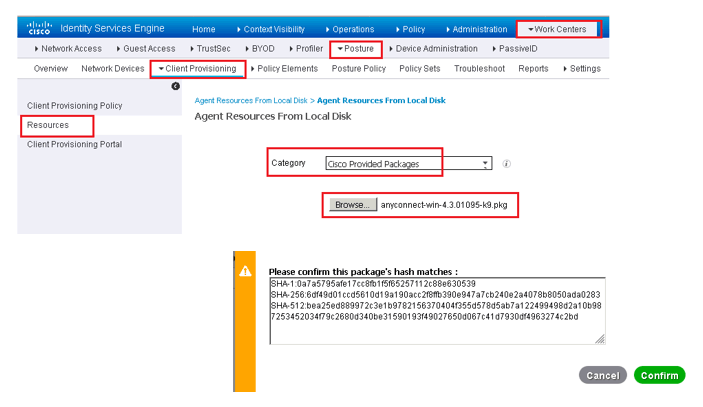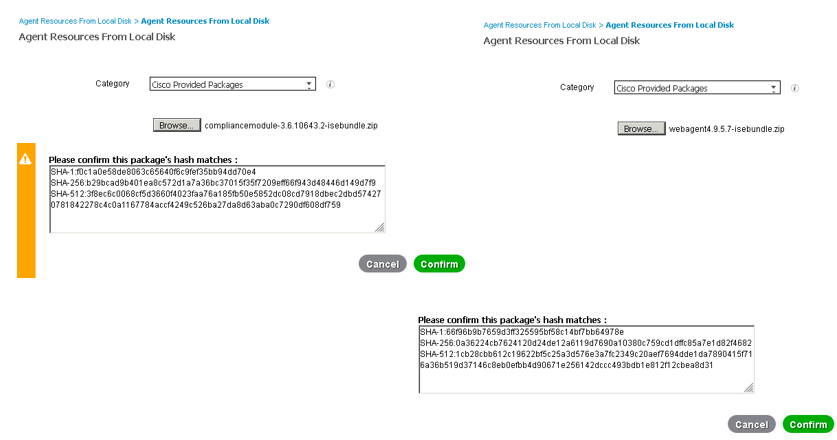 Once all pkg is installed, we will use same operation to create the acNAM Profile: Customer Created Agent Resource Package.
Use below figure as reference for acNAM Profile ---