Configuring Priority Group Activation
Posted on May 26, 2021
(0)
LAB: Configure Priority Group Activation
Topology: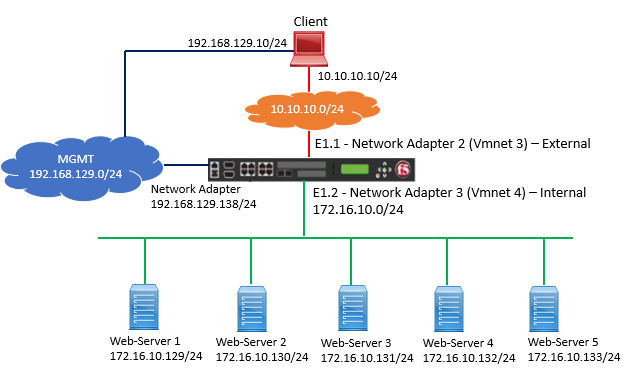 Task:
Configure Priority Group Activation with available member less than 3
Set each Server Ratio and Group as per task provided below
Solution:
Follow below task in order to complete the task mentioned above.
Configuring Priority Group Activation
Go to Local traffic | Pools | Pool List | Http_pool | Members
Configure, Load balancing method: Round Robin.
Priority Group Activation: Less than 2 | Select Update
Refer below to configure these setting correctly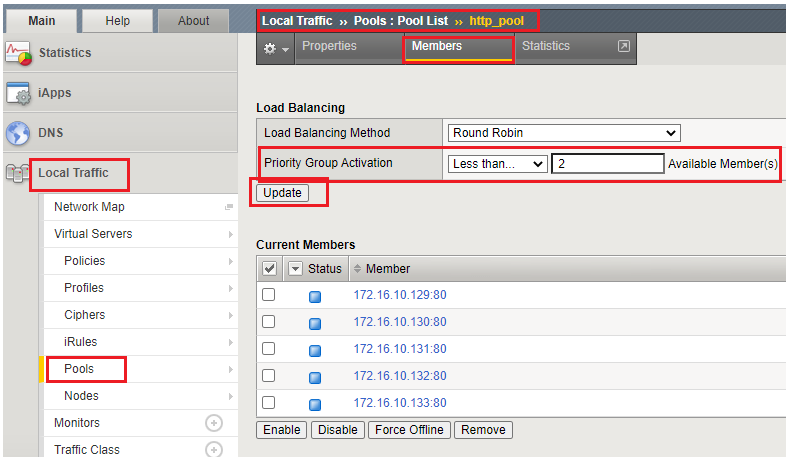 Configure Server Pool, ratio and Priority Group.
Configure below setting for each Server in pool individually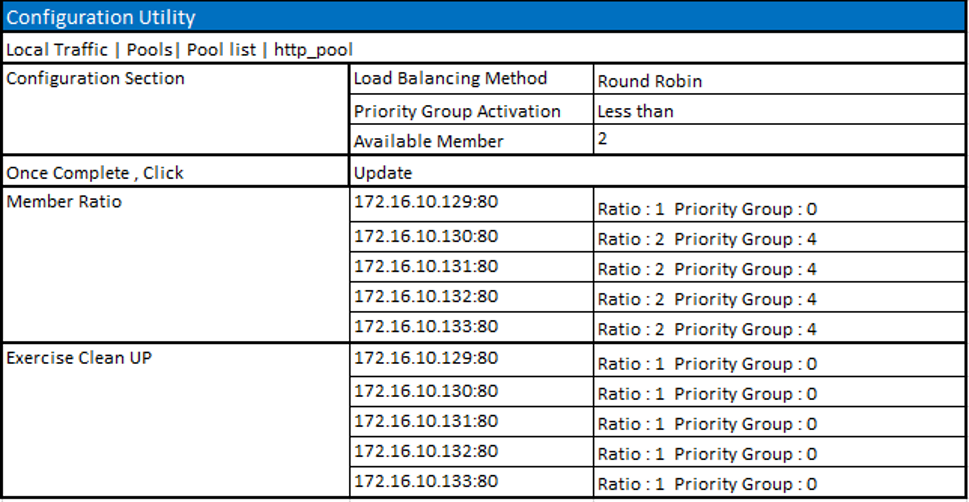 Go to Local Traffic | Pools | Pool List | http_pool | Members
Select each Server and configure setting as per below figure ---