Configure Auto MAP
Posted on May 26, 2021
(0)
LAB: Configure SNAT Auto-MAP on Virtual Server
Topology: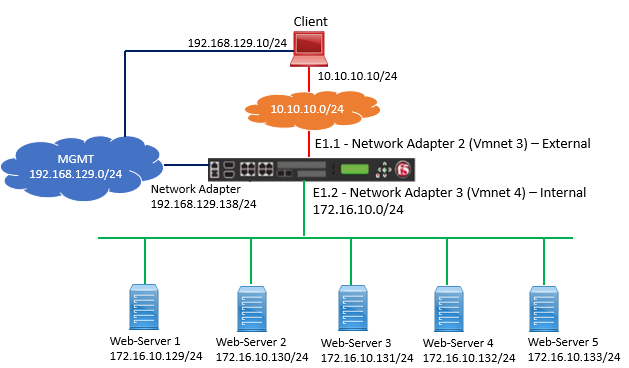 Task:
Configure Auto-MAP so that F5 can translate the client IP address to the floating Self IP address of egress interface, so that return traffic must reach to BIG-IP system.
Solution:
Follow below task in order to complete the task mentioned above.
Configure SNAT Auto-MAP
Go to Local traffic | Virtual Server | Create New Virtual Server with destination address 10.10.10.200 and select Source Address translation to Auto-MAP
Go to Virtual Server | resources | Select NAT-POOL which is having one member 172.16.10.129:80. (Make Sure to create new pool and associate it to this new virtual Server. ---