How to Configure Device RMA
Posted on Dec 07, 2020
(0)
Task
In this task we will learn how to configure Device RMA workflow for restoration of IOS, configuration and license. Also completes device replacement in operational systems such as Cisco ISE, Certificate Servers, and Cisco DNA Center inventory.
Solution
Go to Provision | Network Devices | Inventory. | Select Unreachable to see which devices have failed | Select the PLS06 switch located in Pleasanton.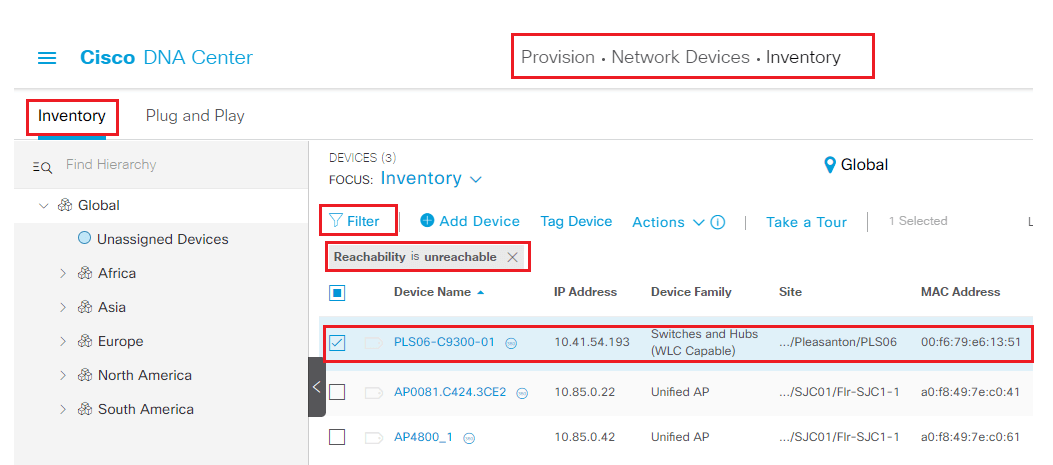 Click the Actions dropdown and go to Device Replacement | Mark for Replacement | When prompted, click Mark to continue.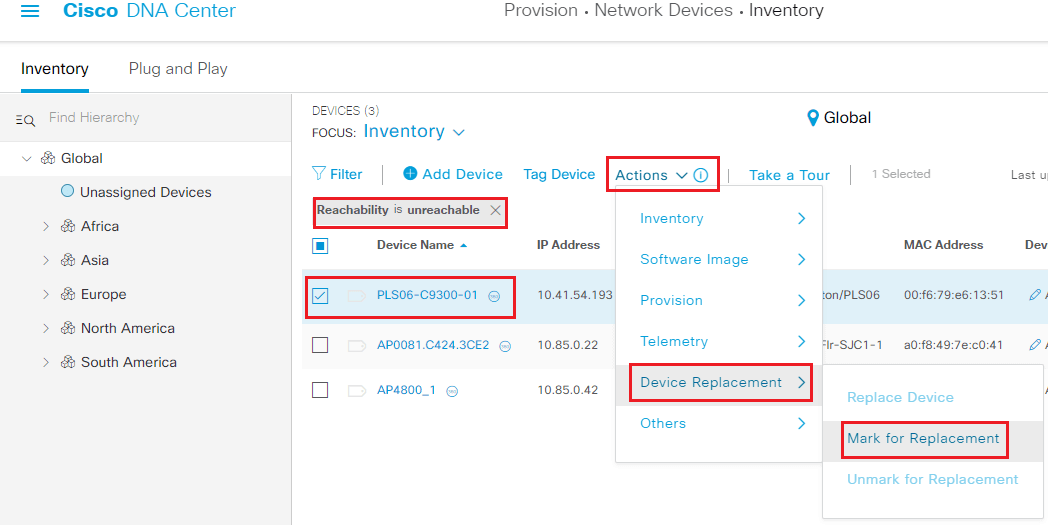 In the Focus section navigate to Marked for Replacement.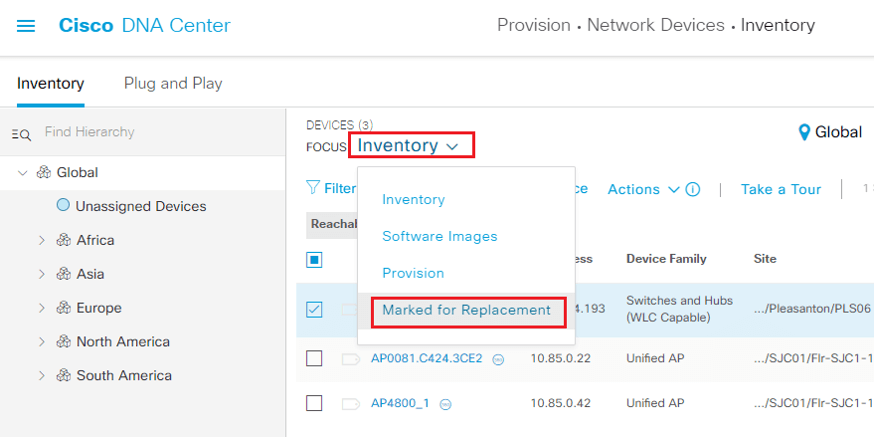 Select the switch you marked for replacement and then in the Actions dropdown select Replace Device.
Click Start on the Replace Device workflow. ---