LAB NSX Logical Router Configuration
Posted on Jan 17, 2020
(0)
LAB NSX Logical Router Configuration
Task:
Configure Routing in NSX infrastructure so that Web VM talks to App VM and APP VM communicates to DB VM. Also all component as per below topology.
Topology: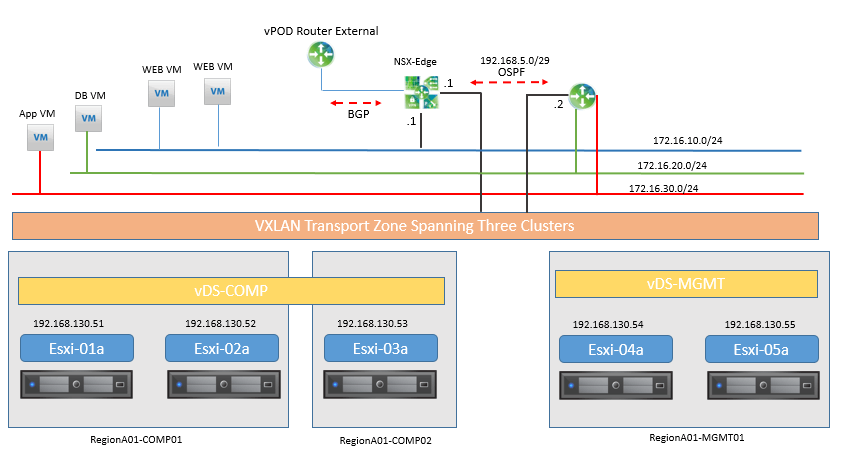 In this section we have already configured Distributed Router and now we will start configure Distributed Routing by adding the App and DB VM interfaces to the Distributed Router (NSX Edge) so that they can communicates to each other.
Select the Distributed-Router-01 and Double-click on it.

Click on Manage and then on Settings.

To display all interface configured for this router Click on Interfaces


Select and Click the Green Plus icon to add a new interface, Name it as Dclessons_APP_Tier.
On the right of the Connected To Field Click the Select link and then Click the radio button to the left of App_Tier_Logical_Switch and select it. The interface will communicate on this network and provide IP 16.20.1/24 as interface IP.

Click OK.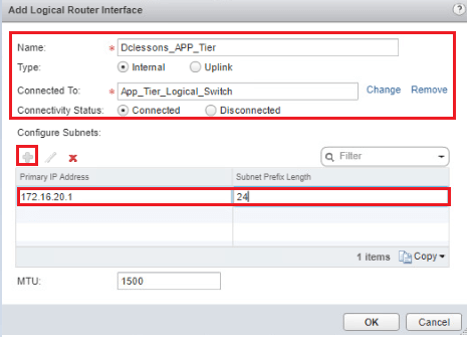 Repeat the same step for DB interface.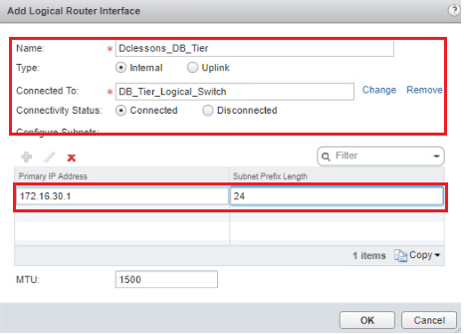 Now as soon as these two interfaces are configured on Distributed-Router-01 (NSX DLR), these interface configurations are automatically pushed to every host in the NSX environment. To handle routing between VM on each host, there is a Routing (DR) Kernel loadable module present. And In our lab Distributed Routing (DR) Kernel loadable module will handle the routing between the App and DB interfaces instead of the Perimeter Gateway (NSX Edge). When communication occurs between VMs that are connected to different subnets but reside on the same host, traffic will be delivered without ever traversing the physical network.
CONFIGURE DYNAMIC ROUTING ON THE DISTRIBUTED ROUTER
Go to vSphere Web Client browser tab. ---