LAB NSX Logical Switching Configuration
Posted on Jan 17, 2020
(0)
LAB NSX Logical Switching Configuration
Task:
Confirm so that host configuration are ready so that they are ready to install logical switch and confirm logical network preparation.
Create a new logical switch and attach the logical switch to the NSX Edge Services Gateway.
Add VMs to the logical switch and Test connectivity between VMs.
Topology: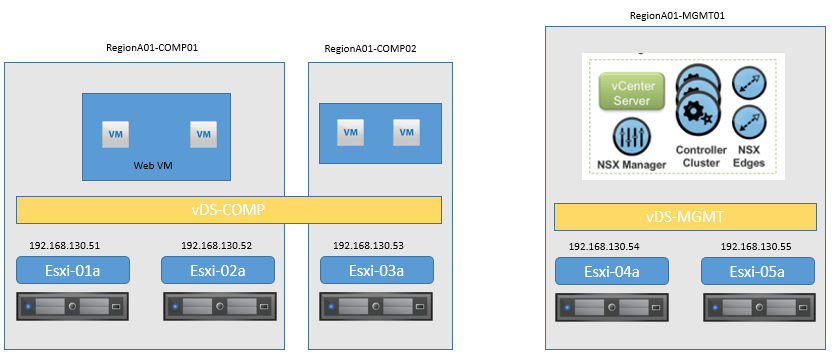 Confirm the configuration readiness of the hosts.
Login to Vcenter WEB client and Click Home | Networking & Security.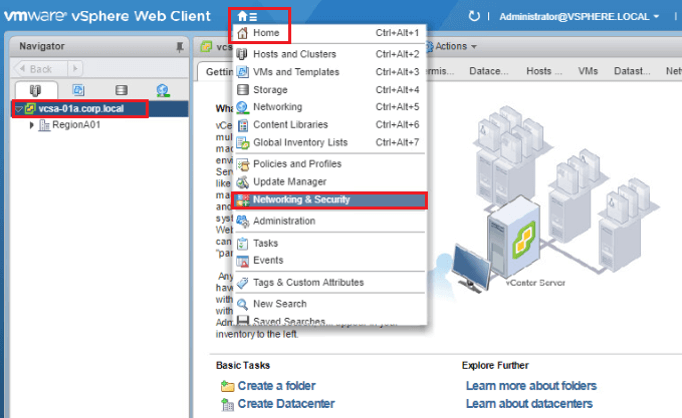 Click on Installation and Upgrade tab and Click on Host Preparation.
To view the information about NSX state of host in cluster t you can select Select a cluster from the list RegionA01-COMP01
Here you will find the following Hypervisor level kernel modules for Port Security, VXLAN, and Distributed Firewall and Distributed Routing component are properly installed on the host in each cluster.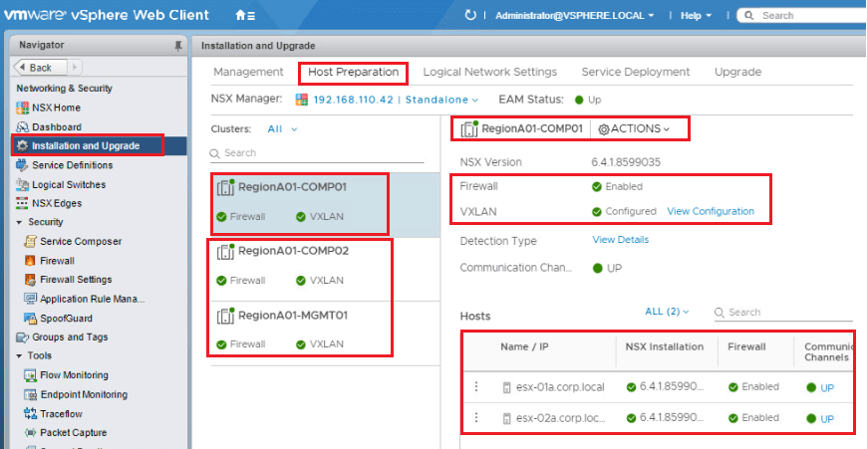 In the host list you should scroll it right and Click VIEW DETAILS to view information about that host's VTEP kernel port and IP address.
Following steps are requited for VXLAN configuration:
Configure VXLAN Tunnel End Point (VTEP) on each host.
You should Configure Segment ID range to create a pool of logical networks. With Repletion mode (Unicast / Multicast / Hybrid)
Configure the Transport Zone to define the span of the logical network.
The hosts have been configured with VXLAN Tunnel End Point (VTEP) interfaces and it uses 192.168.130.0/24 subnet for the VTEP pool.
VIEW SEGMENT ID CONFIGURATION
Click on Logical Network Settings.

Note the Segment ID Pool assigned to the environment which we have provided on LAB 1. As soon as any new logical switches are created in NSX, the next unused Segment ID is allocated and assigned. ---