LAB NSX EDGE SERVICES GATEWAY
Posted on Jan 17, 2020
(0)
LAB NSX Edge Service Gateway Configuration
Task:
Configure and deploy a new Edge Services Gateway and Configure Load Balancing on the Edge Services Gateway

Verify the Load Balancer's configuration and test the load balancing traffic.
Topology: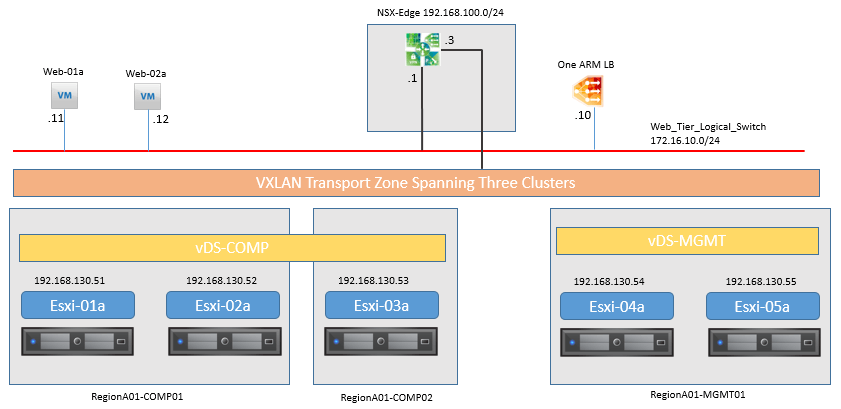 DEPLOY EDGE SERVICES GATEWAY FOR LOAD BALANCING in ONE ARM MODE
Click on Home icon | Click Networking & Security |Click NSX Edges | Click the Green Plus icon.

Enter Dclessons-OneArm-LoadBalancer as the Name | Click Next.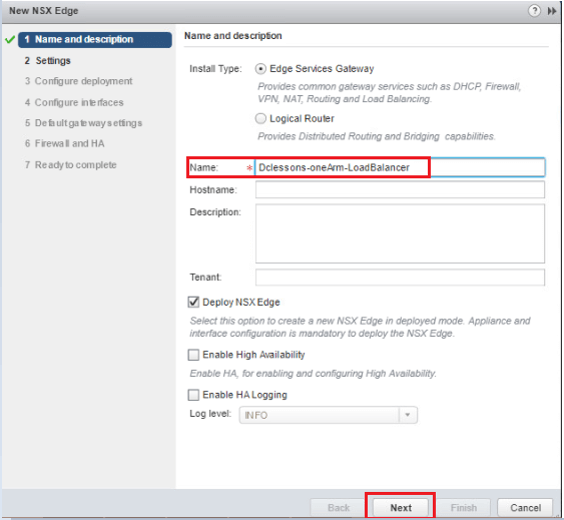 Enter XXXXXXXX as Password and confirm it again

Check Enable SSH access option and then click Next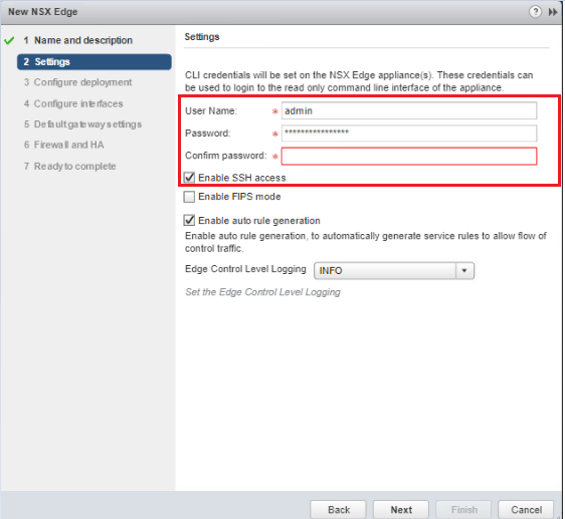 Click Green Plus icon | Select RegionA01-MGMT01 as Cluster/Resource Pool.
Select RegionA01-ISCSI01-COMP01 as Datastore | Select esx-05a.corp.local as Host | Click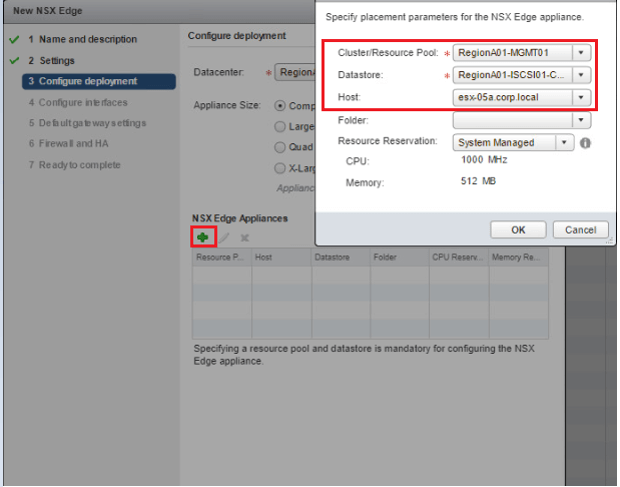 Click Next. ---