LAB IPsec VPN with FortiClient
Posted on Jan 13, 2020
(0)
LAB IPsec VPN With FortiClient
In this example, remote users will be allowed to access the corporate network using an IPsec VPN connection via FortiClient for Mac OS X, Windows, or Android. Traffic to the Internet will also flow through the FortiGate, after security scanning.

Step 1: Creating a user group for remote users
Go to User & Device > User Definition. Create a local user account for an IPsec VPN user who will access corporate network.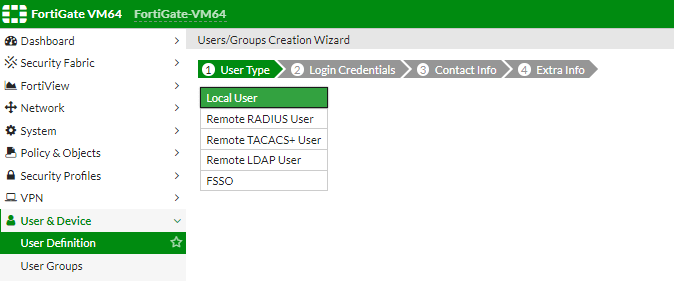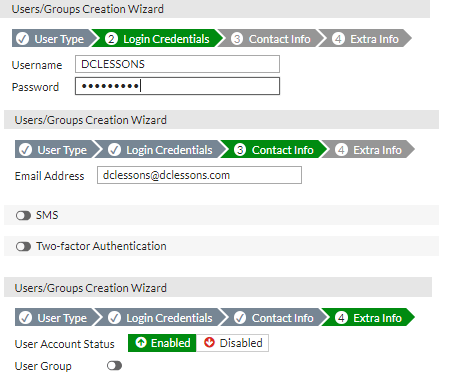 Go to User & Device > User Groups. Create a user group for IPsec VPN users and add the new user account for users.

Step2: Adding a firewall address for the local network
Go to Policy & Objects > Addresses and create an address for the local network ,this IP address pool will be used to distribute IP address for remote clients. Set Type to IP/Netmark, Subnet/IP Range to the local subnet, and Interface to an internal port.

Step 3: Configuring the IPsec VPN using the IPsec VPN Wizard ---