LAB Configuring FortiGate in NAT-Route Mode
Posted on Jan 13, 2020
(0)
LAB Configuring FortiGate in NAT-Route Mode
In the mode you will learn when a Fortigate is installed between LAN and Internet/WAN then how user inside LAN access the WAN network or internet network. In this Mode Fortigate hide the private IP address of the users and provides the access to network.
Task:
Configure Interface as Internal as IP 10.10.10.30/24

Configure Interface as External as IP 142.100.64.30/24

Configure PC with IP 10.10.10.40/24

Add default route pointing towards 142.100.64.1/24

Create a policy to allow from Internal Interface to External Interface with Source All and Destination All and enable NAT Section.

Also Enable Logging Section.

Solution:
Step1: Configuring the FortiGate's interfaces
Go to Network > Interfaces and edit the Internet-facing interface (in the example, External). If the fortunate is connected directly select Manual and provide the IP address provided by ISP.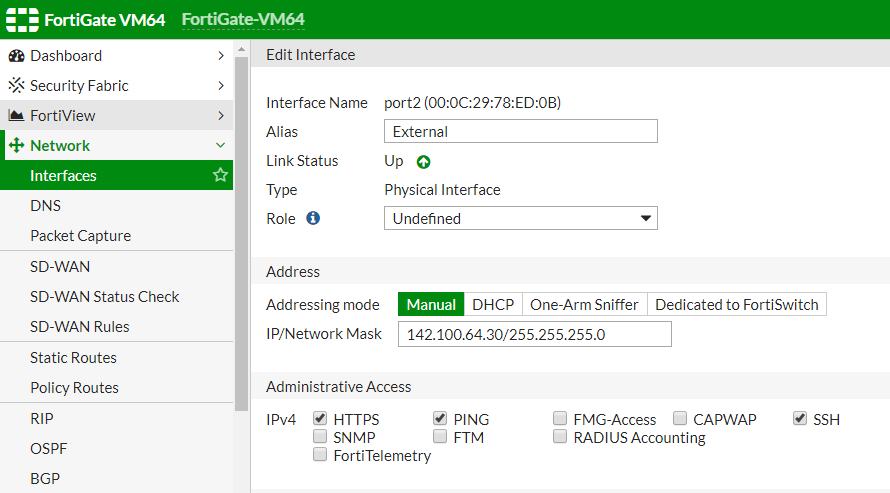 Edit the LAN interface (called internal on some FortiGate models). Make sure the interface's Role is set to LAN.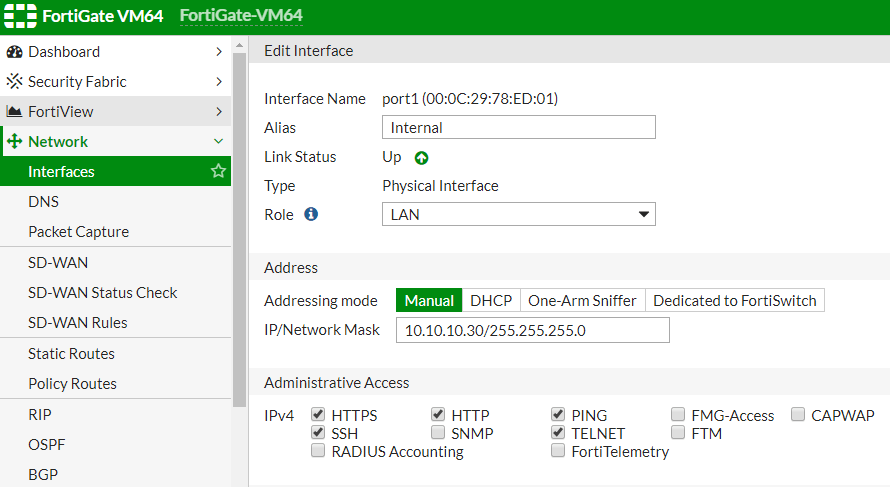 Step2: Adding a default route ---