Fortigate Routing Concepts
Posted on Jan 13, 2020
(0)
Fortigate Routing Concepts
Fortigate supports following Routing Method:
Static Routing

Dynamic Routing : RIP , OSPF, BGP

Policy Routing
Static Routing:
Static Routing can be configured for all remote Network with user want to end traffic to those network via fortigate.
This can be achieved by following method:
Select Network | Static Routes | Create New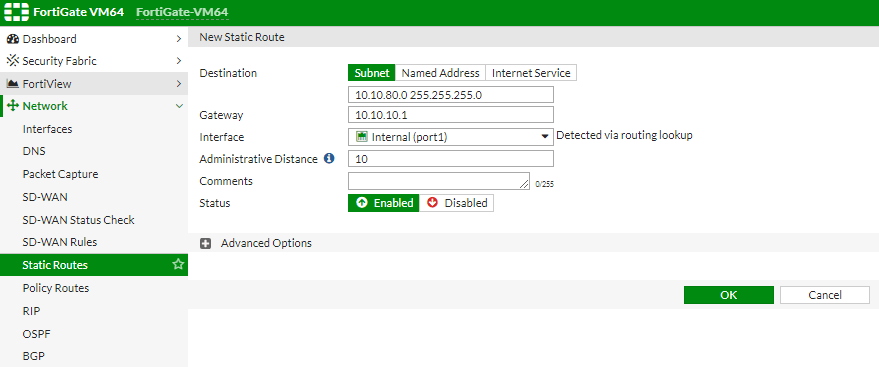 In advance option you can also select the Priority, which helps to select the Priority routes when become same distance, routes with lower priority will be preferred first.
Policy Routing:
Policy Routing allow us to do routing based on policy configured and is based on certain parameters like protocol used, Source Network , input interface etc. ---