Express Route HA & Connectivity Models
Posted on Nov 12, 2022
(0)
Express Routes Connectivity Models:
Enterprise can create connection between your On-premises network and Microsoft Cloud in following ways :
Cloud Exchange Co-location

Point-to-Point Ethernet Connection

Any to Any (IPVPN) Connection

Express Route Direct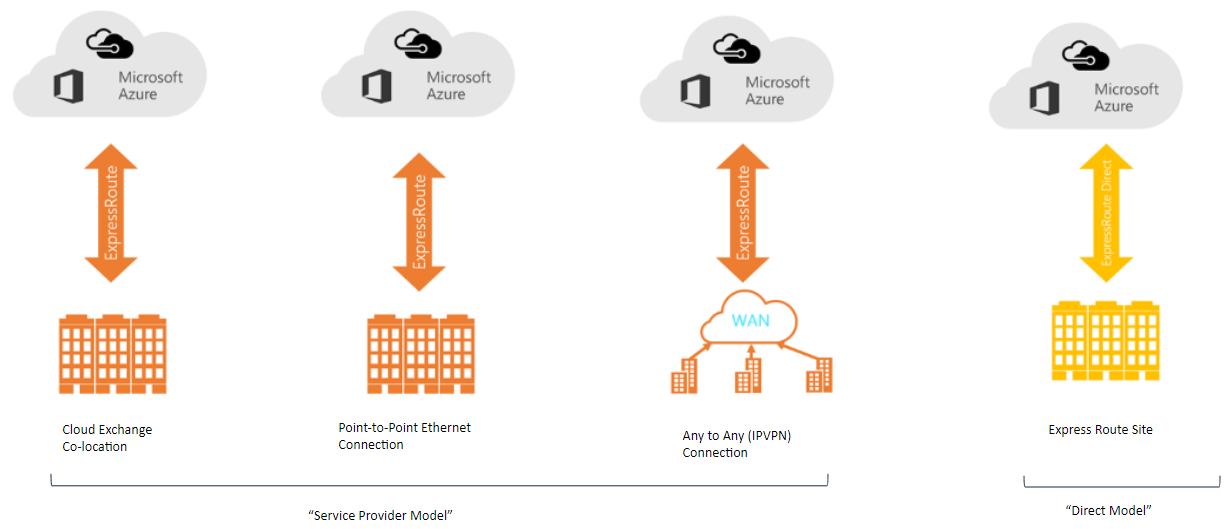 Let's discuss these models one by one , to get some insights.
Cloud Exchange Co-location
If Enterprise is co-located in a facility with Cloud Exchange , Enterprise can order the Virtual cross-connect to the Microsoft Cloud through the Co-location provider's Ethernet Exchange.
Co-Location providers can offer either layer 2 cross-connection or Managed Layer 3 cross-connection between your infrastructure in the Co-location facility and the Microsoft Cloud.
Point-to-Point Ethernet Connection
Enterprise Data Center / offices can also be connected to Microsoft Cloud via Point-to-point Ethernet Links. It offers layer 2 connection or managed layer 3 Connection between Enterprise DC and Microsoft Cloud.
Any-to-Any (IPVPN) Network Connection
Enterprise WAN can also be integrated to Microsoft Cloud. IPVPN Service providers ( MPLS VPN) offer any-to-any connectivity between Enterprise branch offices and Datacenters. In this Microsoft cloud can also be interconnected to your WAN , so that your Cloud environment can also be treated as a similar branch office.
IPVPN WAN providers typically offer managed Layer 3 Connectivity.
Express Route Direct
Enterprise can connect directly to Microsoft global network at a peering location strategically distributed across the world.
Express Route Direct provides dual 100 Gbps or 10 Gbps connectivity , and also supports Active/Active Connectivity.
High Available Express Route Design
Express Route is designed to provide Highly Available carrier grade private network connectivity to Microsoft Resources.
Below figure describes some Architecture Consideration inorder to design the Highly Available Express Route Connections.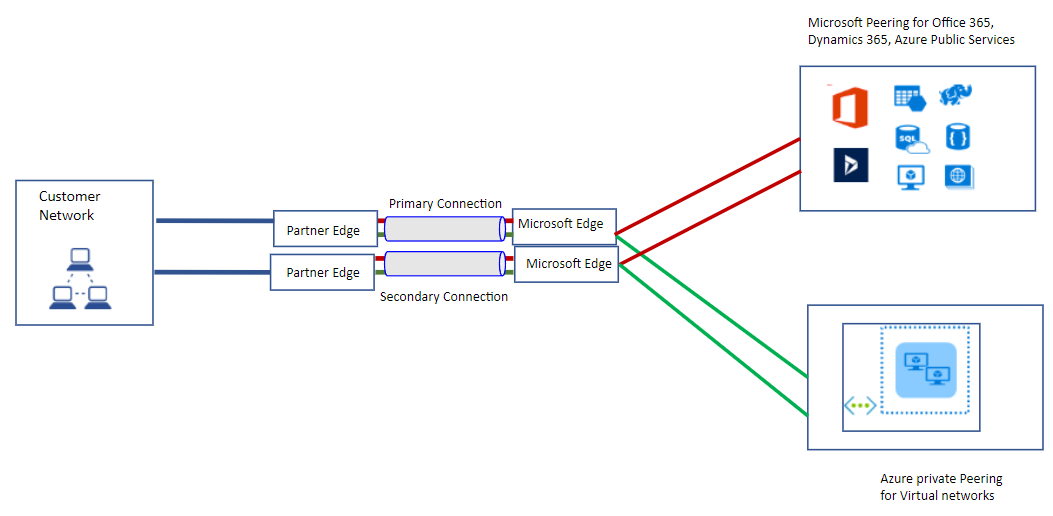 In Order to achieve High Availability connection , it is important to maintain the redundancy of the ExpressRoute circuit throughout the End to End Network. ( redundancy within On-premises Network along with Service Provider Network). ---