SD-WAN VeloCloud Traffic Flow
Posted on Jan 08, 2020
(0)
SD-WAN VeloCloud Traffic Flow
Before we talk about how talk to SD-WAN network Branch and how migration is done, let's understand what ports and Protocols are being used for communication on SD-WAN NSX VeloCloud environment.
Ports & Protocols for Communication:
Branch to VCO ( Orchestrator ) : for Management , TCP/443
Branch to Hub : data Traffic UDP/2426 ( tunnel to hub is created )
Branch to Hosted VCG or On-Prim VCC : Control and data UDP/2426
Hosted VCG or On-Prim to Orchestrator : TCP 443 for Management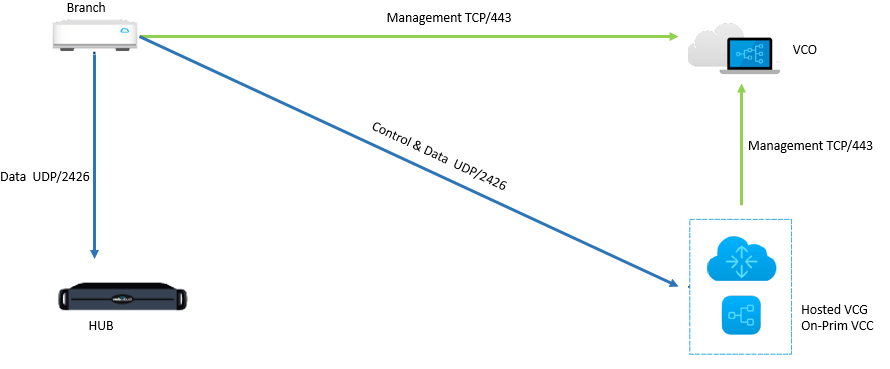 SD-WAN Reference Topology:
Below topology will explain how NSX SD-WAN are connected by different method, how SD-WAN CPE is connected to MPLS and Internet via VRRP, How SD-WAN with L3 switch is connected, How Hybrid SD-WAN site is connected and How Non SD-WAN site is connected with SD-WAN CPE Internet connection.
Below is the figure that explains that: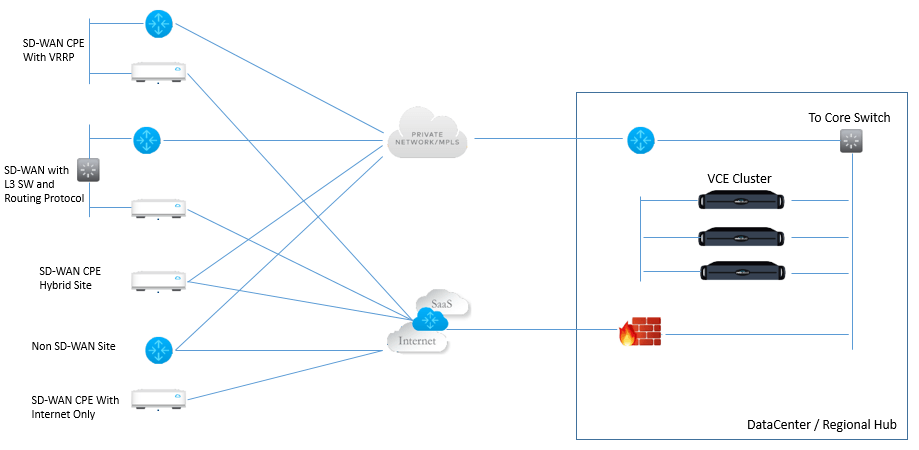 HUB VCE Placement:
There are two options to which HUB can create Tunnel:
Option1: Route the private tunnel traffic through the firewall
Option2: Route the private tunnel traffic directly to the L3 core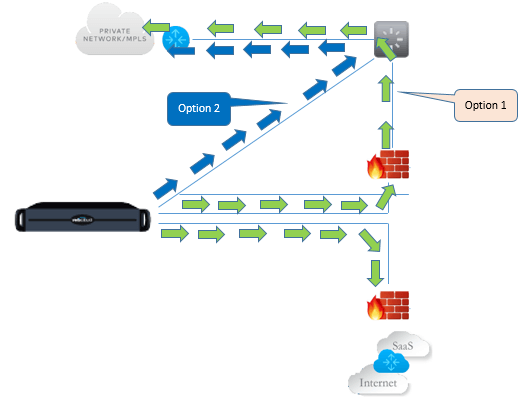 Migration Work Flow
Following are the Migration flow of any WAN sites which has to be migrated from Typical WAN to SD-WAN using VeloCloud technology. ---