SD-WAN VeloCloud Network Migration
Posted on Jan 08, 2020
(0)
SD-WAN VeloCloud Network Migration
In this topic we will see how a traditional WAN is transformed to SD-WAN , what are all step by step procedure that is to be used for SD-WAN network Migration. Let see how the topology looks like before SD-WAN migration.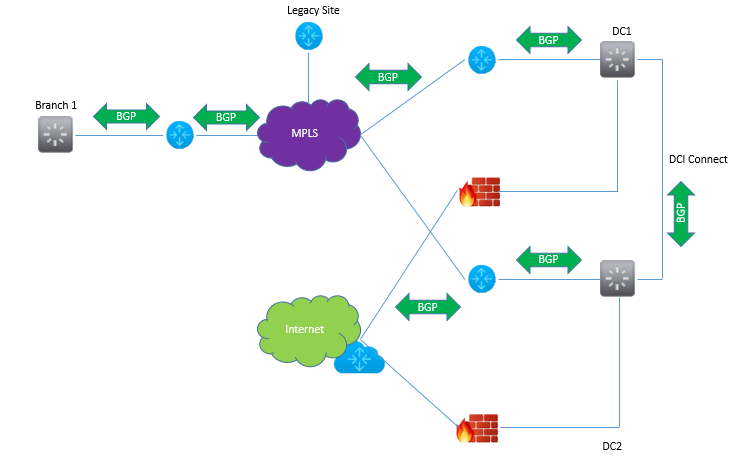 In this above topology, Branch 1 is connected to MPLS and one legacy site is also connected to MPLS. Two DC which are also connected to MPLS and Internet and also to each other via DCI link.
Two identical active/standby DCs with DCI
Branch 1 will eventually replace CE with SD-WAN but no change to MPLS circuit
Step 1: Add HUB VCE and activate in DC1 & DC2
Activate the hub VCE and enable BGP with the L3 switch, by doing this this HUB will be managed by Orchestrator and will peer with Global gateway for Control plane. It will build the tunnel with gateway and start running BGP with L3 switch in DC.
Best practice: When you start, filter the BGP routes from SD-WAN toward your network, so that you start learning any prefixes but do not inject in DC network until all SD-WAN is ready.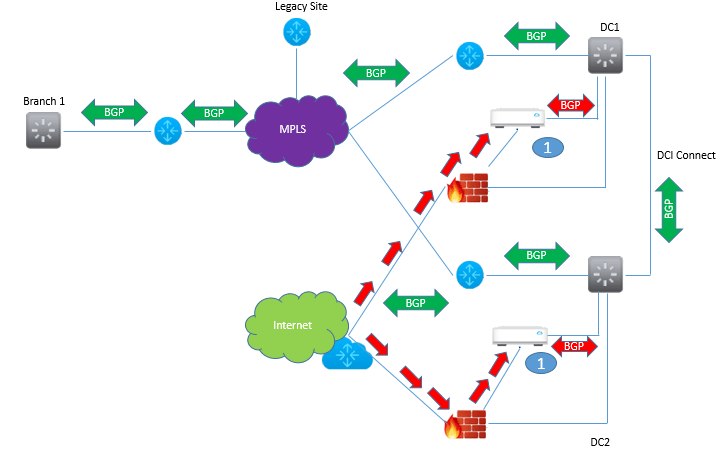 Step 2: Add Branch VCE and Activate
Activate the branch VCE and enable BGP with L3 switch, by doing so Branch VCE will form the SD-WAN overlay tunnel to DC1 and DC2 HUB VCE via internet link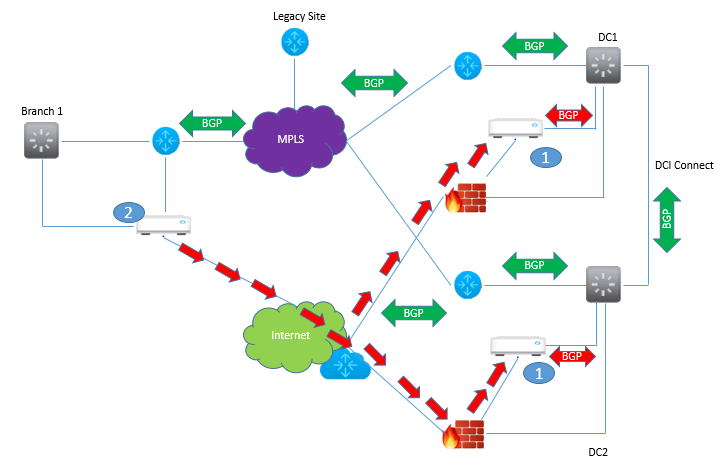 Step 3: Building the overlay tunnel and enable routing at branch ---